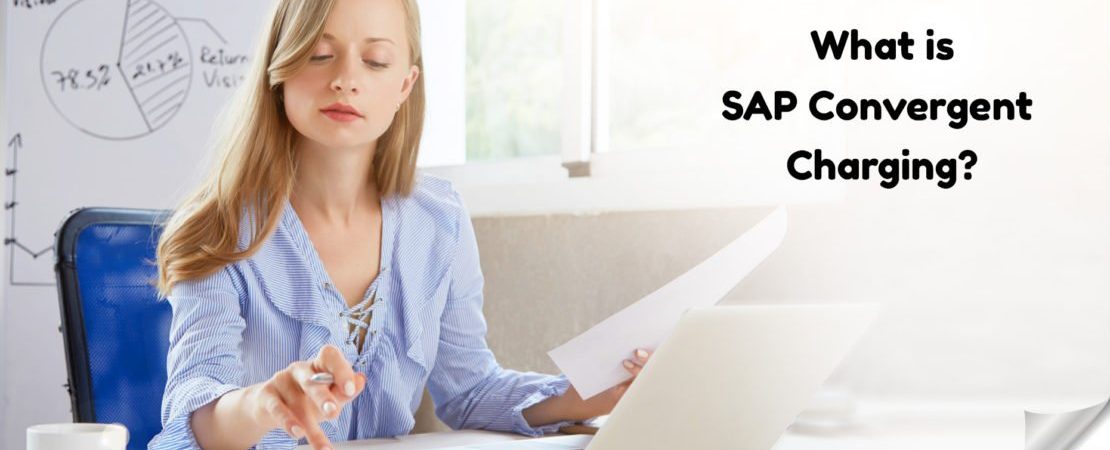 Before moving on to what SAP Convergent Charging is, let us understand what convergent charging is in the context of billing.
Convergent charging pertinent to billing is a solution used by telecommunication industries to manage revenue appropriately by consolidating all service charges into a single invoice to a customer. In convergent charging, service providers tend to charge users collectively based on number of active devices. For example, consider a company that manufactures and sells GPS devices that track and update location in real-time. These devices will require GSM services in order to push notifications and updates. By use of convergent charging, the service provider for this company can bill the company for the entirety of services used for a specified time period.
Convergent Charging and billing may serve multiple purposes. Some of the common service types using convergent charging and billing include account handling for service types including but not limited to voice and data, cable TV, Internet and telephony. This is also the case for people who have opted in for a co-owned plan such as a 'friends and family plan'.
A convergent charging and billing system is mutually beneficial because it boasts real-time billing capabilities. It can notify users when the account balance threshold amount set by the operator has been depleted. It can also terminate service when the charging indicates that prepaid credit has been used to completion. This feature is used to deliver promotional notifications to service users to moderate usage.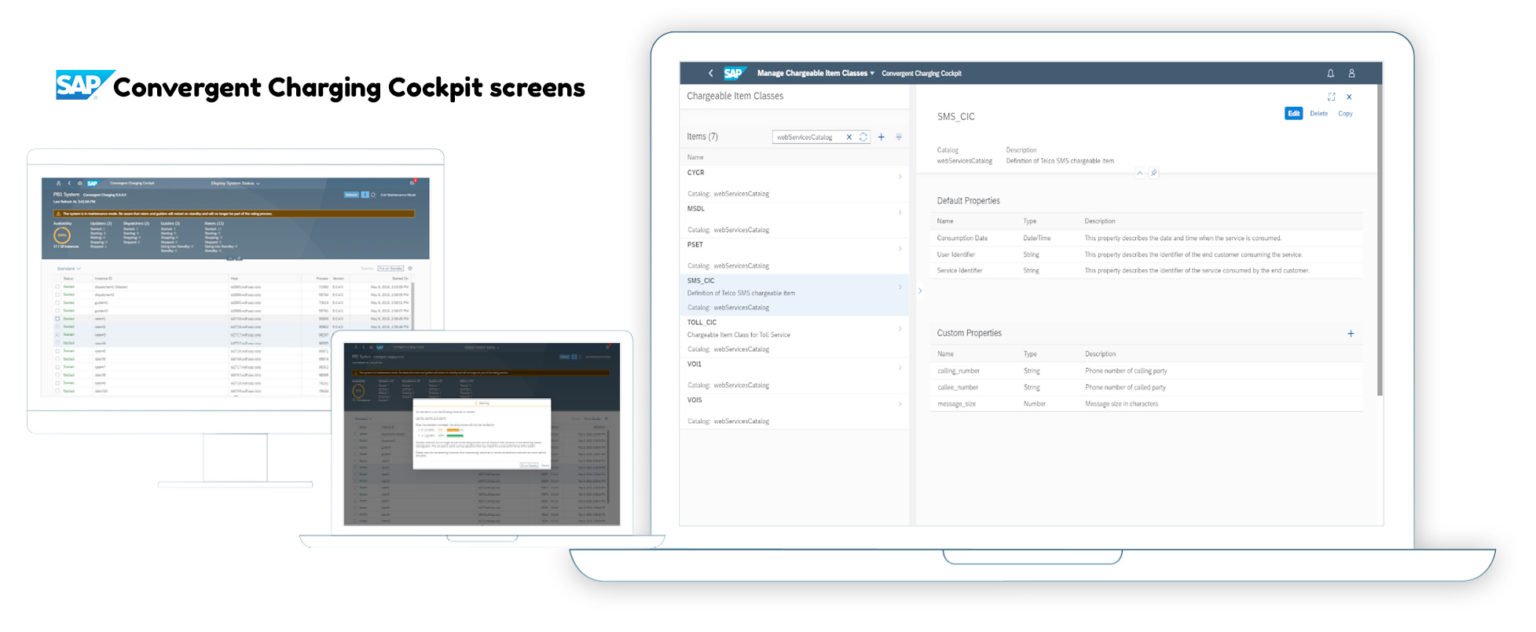 What is SAP Convergent Charging?
In SAP, a charge plan is one that defines the conditions of charging to access goods or customer services that are provided by a service provider. It consists of multiple customized charges to the customer. They must be used and combined as part of a bigger commercial product in a CRM application or another provisioning system. After this, they are activated in the provider contract of an end customer of the service provider.
The charge plan is comprised of:
Multiple customized charges.
Parameters required to successfully customise these charges.
Release status which can be deemed open, released or even obsolete.The concept of a charge plan is fundamental to the concept of what is SAP Convergent Charging. It is also repeatedly referenced in SAP Convergent Charging documentation.
A charge plan is built up by listing all charge plans that an end customer is allowed to subscribe to. After this, several charge plans and one refill plan at most are combined in an external provisioning system. For example, consider that charge plans can be combined to build a commercial product in SAP CRM. Each charge that is contained in the selected charge plans are activated when a provider contract is signed with an end customer.
A price plan is vital to understanding this concept; it defines how to calculate how much customers must pay to use a specific service. This information is used to dynamically rate price at real-time.
When SAP Convergent charging is integrated with SAP CRM, the accesses are automatically created and maintained by the SAP CRM, which can prove extremely handy. These are governed by 'Accesses' which specify under which identifier a subscriber can use a service.
SAP Convergent charging acts as a convergent platform that allows customers to manage multiple, hybrid prepaid and postpaid accounts.
SAP Convergent charging includes full support for managing complex network of partner relationships and has its patented technology in this sphere. The intention is to use a common Graphical interface for fixed or transactional costs, Royalty cost structures and sponsorship arrangements. SAP Convergent charging is a combination of Rating, Charging and billing all of which are extremely common words used repeatedly in all SAP Convergent Charging documentation.
It is worthwhile to understand that there is a colossal difference in architecture to the normal SAP Configuration. In the SAP Implementation guide on the transaction SPRO and in the SAP GUI, it is easy to notice that multiple users can gain access to the SAP system and both one-time and multiple-time configurations can be done by different users at the same instance. In SAP CC, this differs as only one user can access it at a time and the entire configuration interface looks different from that of SPRO. This explanation goes a long way in understanding What is SAP Convergent Charging.
SAP Convergent Charging Tuning
As an expert administrator, one always has the obligatory concern to fine-tune the performances of various specialized mechanisms and functions. This is an aspect that makes up SAP Convergent Charging Tuning. This group includes system parameters concerning the following:
The distribution of partitions among the concerned running instances
The caching and warm-up operations of the distributed partition's data
When a rater or guider is added or removed from the list of running SAP Convergent Charge system instances, the master dispatcher is required to reorganize the Partition Map by reallocating the list of partitions to the running instances in order to distribute the overall workload among those involved.
The two kinds of map organizations that govern this situation include:
Normal Organization: This is comprised of assigning or reassigning an entire set of partitions to a given instance.
Smart Organization: It is comprised of assigning or reassigning progressively a set of partitions to any instance by firstly, assigning an initial subset of the computed set of partitions to distribute to the instance and then assigning the other partitions with the passing of time until the entire set of partitions initially computed have been distributed successfully.
Every reassigned partition leads up to the resetting of the cached structures containing the data for this partition. When this mechanism is enabled, every reassigned partition must be warmed by the targeted instance, which impacts the global performances of SAP CC and the SAP Convergent Charging configuration.
The warm-up operations performed by the targeted instances can be controlled using:
The smart execution mode: This gives the possibility of being able to control the overall impact of warm-up operations on the Core Databases and Session Databases.
The Network Data Transfer mechanism: This opens up the possibility of transferring the cached structures directly from one instance to another using the network. Due to this, it is possible to decrease the solicitation of the Core Database and Session Database.
As an expert of System Configuration, SAP Convergent Charging Tuning can be both more rewarding and more difficult. While the implementation and integration of the project is happening, the SAP Convergent Charging configuration settings can be fine-tuned in the running SAP CC Core Server system.
The following steps require completion of SAP Convergent Charging Tuning:
Relevant values by applying recommendations, guidelines or procedures must be determined.
Possible values must be tested and validated.
The changes need to be applied in the production SAP Convergent Charging system or the quality assurance system.
The behavior of the system after the restart needs to be monitored.
When this optimization step is completed, the SAP Convergent Charging configuration can be adapted and the SAP Convergent Charging system can once again be fine-tuned.
Request a Callback
Convergent charging is a boon to the telecommunications industry and SAP CC only makes the process of Rating and billing simpler and more transparent. With great customer service agenda, great SAP Convergent Charging documentation and proven methodologies, SAP CC is an extremely successful methodology that is certainly here for the long run.