Don't Let Data Loss Haunt You, know the tips and latest advancements
Data is paramount in the modern digital era. We heavily depend on our digital devices to keep and handle our most valuable assets, from private documents and family pictures to crucial business data and private financial information. However, technology is not perfect, and data loss can happen for several causes, just like with anything. That's where World Backup Day hops in.
World Backup Day, celebrated every March 31st, is a day devoted to raising awareness of the value of data backup. The event serves as a notification for people and businesses to be proactive in safeguarding their data and ensuring it is protected and can be recovered in the event of a loss.
Despite not being the most intriguing idea, data backup is a vital part of data security. According to a worldwide study Arcserve commissioned, most businesses will eventually experience data loss. The results demonstrate why having a quick and efficient data recovery strategy is just as crucial as data storage. Important conclusions from the study include data loss that has occurred in 74% of mid-sized businesses over the past five years. In response to a loss, 52% of respondents claimed they were unable to retrieve all of their data and 94% of respondents claim that data loss directly impacted how their IT teams function. Among them, 69% claim they had to update their data backup strategies. 23% of companies worldwide don't try their data backup strategies.
Despite the possible consequences of data loss, many individuals and organizations fail to take the required precautions to safeguard their information. Thus, the day serves as a catalyst.
So, what can you do to commemorate #Worldbackupday while also protecting your data? Here are some pointers to get you started: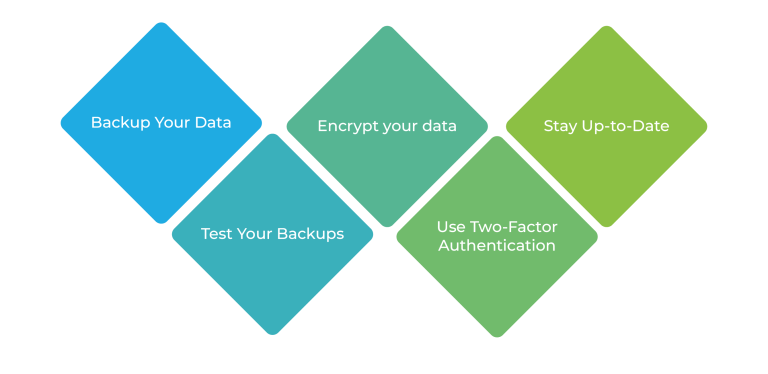 The Latest Advancements in Backup Technology
Data backup technology is also evolving to be more user-friendly. Intuitive user interfaces are now available in backup solutions, making it simple for both companies and individuals to set up and handle their copies. Numerous backup programs also provide automatic backups, eliminating human involvement requirements.