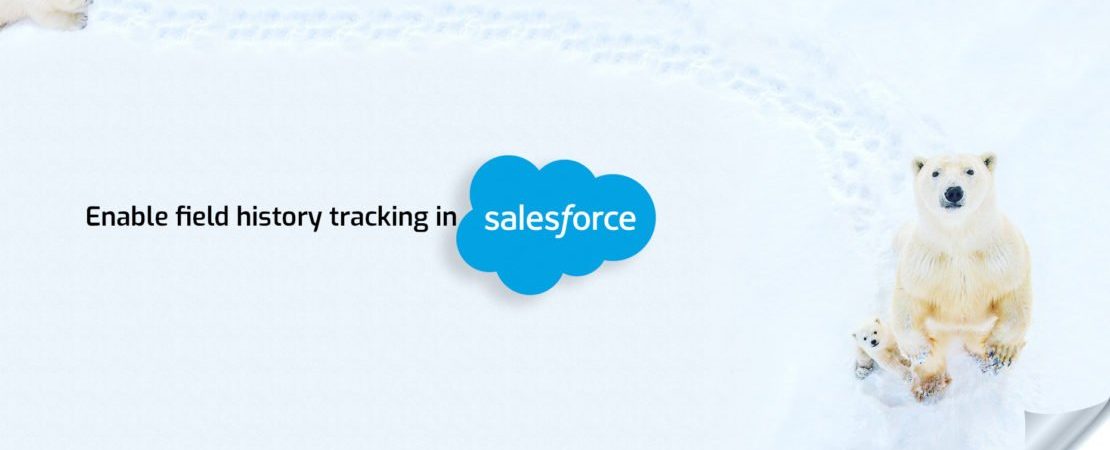 Field history tracking in Salesforce is a method which can be used to track the changes associated with any particular field. It can be employed for both standard objects as well as custom objects which are specific to your company.
When associated with a particular field, the process is extremely simple; the field to track is selected and the field history is displayed in the history related list of the object. This field history data is retained for up to 18 months through the organization and 24 months via the API.
As stated above, field history of custom objects as well as standard objects can be tracked. The following is the list of standard objects whose fields history can be tracked:
Accounts
Articles
Assets
Campaigns
Cases
Contacts
Contracts
Contract line items
Entitlements
Leads
Opportunities
Orders
Order Products
Products
Price Book Entries
Service Contracts
Solutions
Field history tracking in Salesforce can be used to create an audit trail of modifications to your company's critical data. This can be helpful in identifying scenarios where data was updated incorrectly and by whom.
Enable Field History Tracking in Salesforce
There are certain steps to be followed to enable field history tracking in Salesforce. For Standard Objects:
From the Setup tab, click 'Object Manager' and select the 'Account' option.
Select the 'Fields are Relationship' tab and click the 'Set History Tracking' option within its field configuration. After this the various fields to be included for tracking can be selected.
Click on 'Save'. For Custom Objects:
Go to the 'Custom Object Samples' option.
Click on the 'Edit' option and go to 'Additional features.
Enable 'Track field history' for Object samples.
Click on the 'Save' button.
Now go to 'Custom fields and relationships and click on 'Set history tracking'.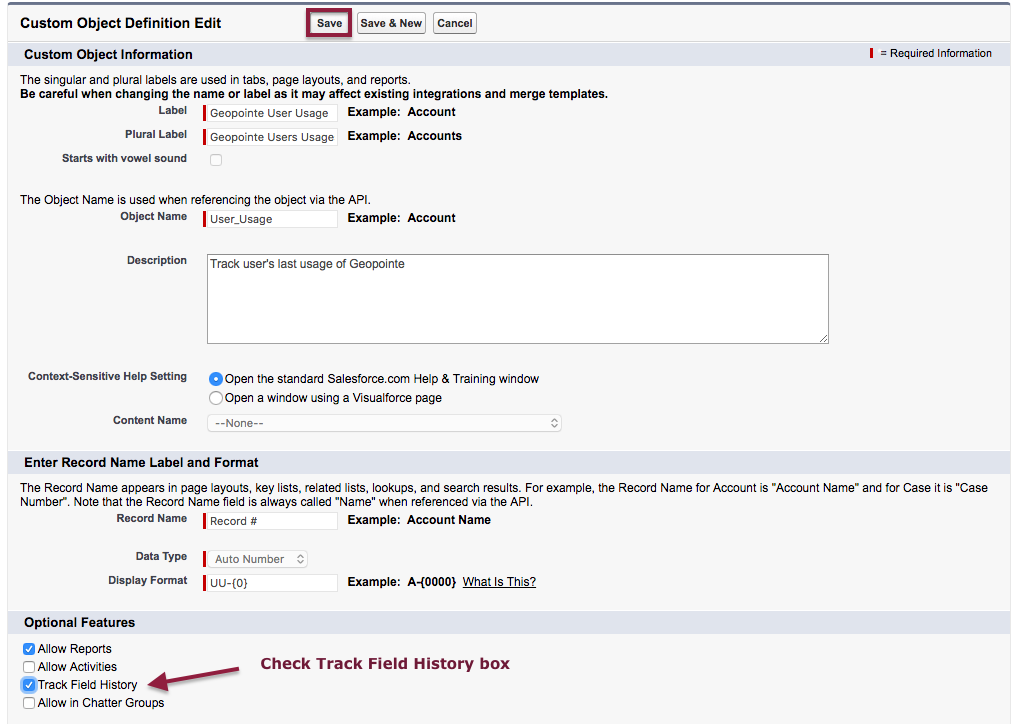 A maximum of two twenty fields can be tracked at once by default. Field history tracking in Salesforce will only track values for specified fields once they have been enabled. Enabling field history tracking in Salesforce or adding additional fields will not yield any historical data.
Also, it is important to note that fields longer than 255 characters do not track values when changed. Field history related lists that are available in the Salesforce Classic version are generally available out-of-the-box in the Salesforce lightning version. In the case the field history related list is not added, it can be added to the layout in the lightning version.
To do this:
Go to 'Object Manager'.
Select an object.
Click on 'Fields and relationships'.
Click on 'Field history tracking' and select the fields to track.
Add Object history related list to the page layout.
Limitations of using field history tracking
As with everything else, there are certain drawbacks to using Field history tracking in Salesforce. Some of these are:
A maximum of only 20 fields can be tracked by default.
For Text Area (Long), Text Area (Rich), and Picklist (Multi-Select) type of field, original
and new value cannot be tracked.
There are some standard objects which cannot be tracked. For example, campaigns
cannot be tracked.
Request a Callback
While Field history tracking is not without its disadvantages, it is important to note that it assigns a level of accountability to all parties handling a field. Being able to track the history of a field enables users modifying the field to keep a track of the going-ons, something that is often lost in the due course of time.