What is SAP in healthcare?
Innovation is at the center of next generation ERP solutions for every function, all integrated, cloud-first and on one common platform to derive insights based on a central, unified and view across patients, researchers, and care-givers. This will deliver an integrated healthcare experience that is both intelligent and outcome based.     
SAP solutions for Healthcare Industry helps deliver care of high value and personalized experiences meeting the expectations of today's consumers. SAP solutions provide real time access to updated information at the point of care, offer information exchange among patients and care providers and gain full visibility of operational support.
What are the benefits?
SAP healthcare industry solutions help healthcare organizations deliver high quality, cost effective and personalized care through:
Excellent collaboration and real time data sharing among care providers and patients. 

Better personalized patient touch points including prevention, diagnosis and treatment.
SAP solutions streamline processes in the healthcare industry by integrating lines of business with healthcare solutions on premise, cloud, and mobile devices.
LMTEQ provides softwares for every feature of your health organization:
Patient Care

Care Collaboration

Healthcare Analytics and Research

Human Resources

Finance

Sourcing and Procurement

Platform and Technology. 
Leverage the full potential of IT to empower your healthcare business
Our vision is to help healthcare providers become highly efficient at saving and improving lives, providing a smooth patient experience, and delivering value-based care with intelligent technologies. SAP solutions for Healthcare Industry makes this possible with ease.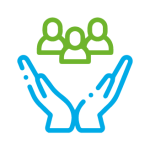 1. Health Engagement to Experience
Improve patient engagement and deliver seamless patient experiences across multiple touchpoints to ensure patients are active and involved in their journey.
Products:
SAP Marketing Cloud
SAP Qualtrics Digital CX
Manage the entire caregiver experience in a holistic way through coordination and governance while continuously gathering customer feedback.
Products:
Qualtrics Customer Experience
SAP S/4HANA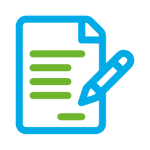 2. Patient Diagnosis to Recovery
Surgeries and Interventions
Streamline one of the central processes in your business.
Products:
Cerner i.s.h.med from SAP
SAP Qualtrics Digital CX
Provide timely and transparent responses to patient needs successfully through an optimized care delivery model.
Products:
Cerner i.s.h.med from SAP
SAP Qualtrics Digital CX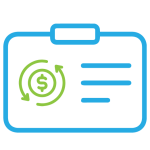 3. Healthcare provider admission to cash
Drug Safety and Compliance
Use traceability solutions to ensure drugs are safe and compliant. 
Products:
SAP Advanced Track and Trace for Pharmaceuticals
Patient Administration and Billing
Provide quick responses to inpatient and outpatient needs using cross-functional process integration.
Product:
SAP Patient Management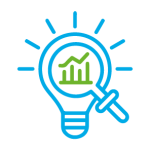 4. Health data to insights
Health Business Intelligence
Gain real-time insights into both structured and unstructured healthcare information and leverage predictions to make data driven decisions.
Products:
SAP Analytics Cloud
SAP BusinessObjects Enterprise
Maximize the value from your organization's data with extraordinary functionalities for data integration.
Product:
SAP Analytics Cloud
Provide the finest care to patients using industry innovation solutions tailored to your needs.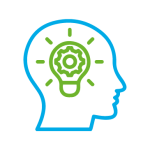 Work smart and adeptly
Reduce costs and wastage of resources for innovation and patient care.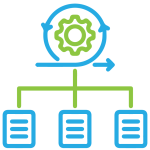 SAP S/4HANA
An intelligent ERP system with embedded AI and ML, provides a demonstrated framework in  adopting best practices in SAP healthcare industry solutions with automated and integrated processes that shows transparency, across different departments of the organization.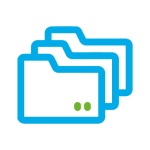 Enable data driven decision making
Transform from an experience-​based healthcare model to a model that is care based and backed by real time data.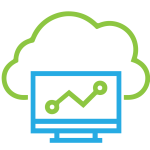 SAP Analytics Cloud
The SAP Analytics Cloud solution integrates BI, predictive and augmented analytics, and smart planning capabilities all into one cloud environment. Since it is the analytics layer of SAP's business technology platform, it provides advanced SAP healthcare analytics across the enterprise.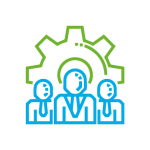 Empower the workforce
Efficiently structure your workforce and empower them to perform at their best​, delivering quality service to consumers.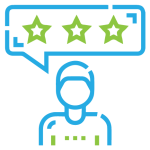 SAP Success Factors Human Experience Management (HXM) Suite
Derive competent insights on patient experience without much of a time and deploy feedback collection systems at all touch points. This helps in better understanding of consumer behavior and taking necessary action to improve patient care.
Transform your healthcare business with LMTEQ's SAP Services and Support
Grow your business with LMTEQ's customized SAP Hospital Management System.  
Streamline and accelerate your digital business transformation
Gain support for critical business processes and get started on your path to innovation and digital transformation with a holistic approach. LMTEQ offers end-to-end services that reflect our experience and expertise in SAP.
Redefine your business with top-notch service support
Bridge the gap between your digital transformation strategy and performance with discovery, digital strategy, and business transformation solutions from a trusted partner like LMTEQ that understands SAP software and solutions best.
LMTEQ is your trusted partner for digital transformation and innovation. We are certified SAP Partners in India who ensure top-notch quality of services and support.