Customize the right labor to match your specific business goals.
We understand that the modern workforce is constantly changing and adapting due to unprecedented challenges and changing priorities. Having a cost-effective workforce that can quickly scale up or down helps meet these changing demands. LMTEQ's SAP Fieldglass support will provide global organizations with external workforce and services procurement solutions to optimize their use of external workers and service providers.
The SAP Fieldglass solution enables businesses to locate, hire, and manage an external workforce while working for the business. Comparing labor expenses, managing new hires once hired, and onboarding new employees are some of the particular duties involved in this process.
We also specialize in providing a Vendor Management System (VMS) service that allows both the supplier and the buyer to keep track of an external workforce. It can also support the company in Establishing effective hiring procedures that uncover potential candidates and ensure quality hires that suit the organization's requirements. 
What does SAP Fieldglass bring to your business?
SAP Fieldglass support services can benefit your business enterprise in the following ways.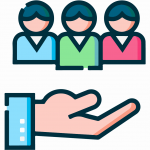 Helps in Streamlining vendor onboarding.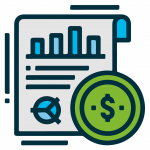 Delivers a set of reporting, visualization, and benchmarking tools.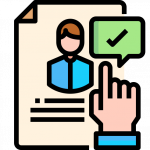 Aids in selecting the best candidates and hiring managers.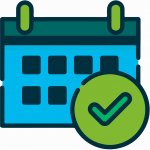 Manages timesheets, deliverables, and the payment process.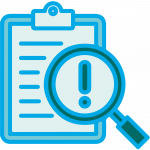 Tracks contingent labor spending.
Our offerings:
LMTEQ's support service offering for SAP Fieldglass includes the following:
We assist enterprises to hire an external workforce – assigning work to them and deciding on the right work location if needed.

We aim to provide organizations with facilities that provides guidance in assessing the candidates and helps in coming up with a payroll plan to provide the employee 

By utilizing timely, accurate intelligence across multiple metrics, LMTEQ can assist you in maximizing the value of your external workforce. You can maintain non-payroll labor costs' competitiveness and boost savings with SAP Fieldglass analytics features.

With procedures and tools that are adjusted to your company's requirements and minimize complexity, SAP Fieldglass can also aid in increasing your organization's productivity. 
Why choose LMTEQ?
Innovation remains at the core of what we do every day. We're committed to our customer's success by providing a continuously-improving SAP Fieldglass solution.
LMTEQ strives to cut down on any unwanted expenditures to the organization.
Get a 24/7 x 365 days, SAP Fieldglass support team with a guaranteed swift response time for critical issues.
Dedicated SAP Delivery Manager
We provide our clients with a dedicated SPOC to enhance coordination and deliver fruitful outcomes.
SAP Fieldglass customer support
Get excellent SAP Fieldglass customer support from our experienced team of SAP Fieldglass consultants who develop fixes tailored to your specific needs.