Empower Your Customer Service Management With LMTEQ's ServiceNow CSM
At LMTEQ, we understand the significance of exceptional customer service to enhance customer satisfaction and drive business success. Our advanced ServiceNow CSM solutions are designed to empower your organization with the tools and capabilities needed to exceed customer expectations. With our expertise and tailored approach, we can help you streamline your customer service processes, and enhance agent productivity.
Discover how LMTEQ's ServiceNow customer service management solutions can transform your customer service landscape and elevate your organization to new heights of customer satisfaction.
Why do You Need Customer Service Management?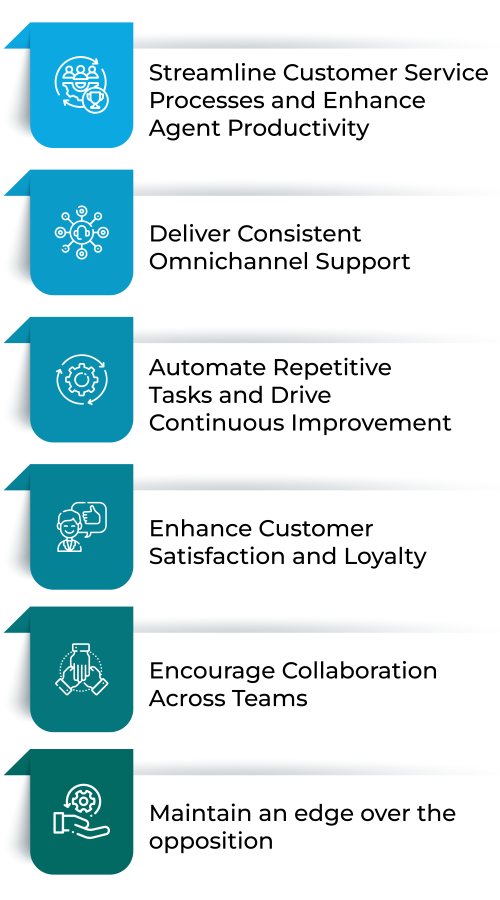 Streamline Customer Service Processes and Enhance Agent Productivity
CSM in ServiceNow is an all-in-one solution for streamlining and automating customer support activities. With a unified and intuitive platform, your agents respond faster, resolve issues efficiently, and deliver personalized experiences, leading to increased agent productivity.
Deliver Consistent Omnichannel Support
Customers anticipate consistent service across all available channels. You can deliver consistent and customized experiences via phone, email, chat, social media, and self-service portals with CSM.
Automate Repetitive Tasks and Drive Continuous Improvement
 The CSM platform of ServiceNow allows you to automate routine and repetitive customer service tasks, such as ticket routing, escalations, and knowledge base updates. It equips you with the tools to measure, track, and improve key performance indicators (KPIs) related to customer service. Optimize your procedures and tactics to consistently deliver great service.
Enhance Customer Satisfaction and Loyalty
The platform enables you to deliver consistent, personalized, and efficient customer service experiences. You can enhance customer satisfaction and foster long-term loyalty. Scale your operations seamlessly and ensure that your customer service keeps pace with your organization's growth.
Encourage Collaboration Across Teams
 Customer service often requires collaboration across departments. ServiceNow CSM provides a single room that brings together customer service, IT, and other teams, enabling seamless collaboration, knowledge sharing, and efficient problem-solving.
Maintain an edge over the opposition.
Excellent customer service is a differentiator in today's competitive market. You can differentiate your brand by offering exceptional customer experiences by utilizing CSM of ServiceNow. Establish a solid reputation, stand out, and take the lead in your field.
Customer service management features of ServiceNow include: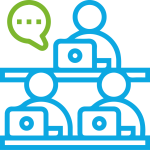 Agent Workspace
A unified platform that empowers agents with a consolidated view of customer information, communication channels, and service requests, enabling efficient and personalized customer interactions.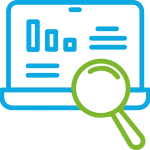 Case Management
Comprehensive case management capabilities to track, prioritize, and manage customer issues from creation to resolution, ensuring a streamlined and consistent customer service process.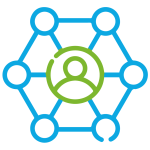 Omni-Channel
Support for multiple communication channels (phone, email, chat, social media, etc.) to provide a seamless and consistent customer experience across various touchpoints.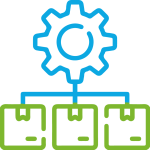 Visual Workflow and Automation
Visual tools and automation capabilities to streamline and automate customer service processes, improving efficiency and reducing manual effort.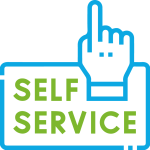 Self-Service
Self-service portals empower customers to find answers to their questions, access knowledge articles, and resolve issues independently, reducing the need for agent intervention.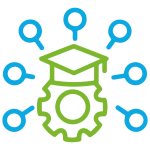 Knowledge Management
Centralized knowledge base to capture, manage, and share knowledge articles, empowering agents and customers with accurate and up-to-date information.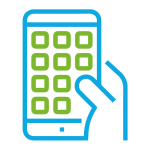 CSM Mobile App
Mobile application for agents and customers to access customer service functionalities on the go, ensuring responsiveness and convenience.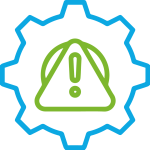 Major Issue Management
Specialized features to manage and prioritize major incidents or issues, ensuring prompt resolution and minimizing the impact on customers.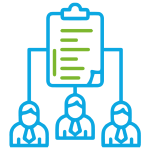 Advanced Work Assignment
Intelligent assignment and routing of customer service tasks based on agent skills, availability, and workload, optimizing resource allocation and response times.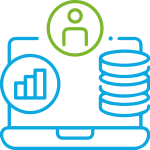 Customer Data Management
Centralized customer data repository to store and manage customer profiles, allowing agents to have a holistic view of customer information for personalized interactions.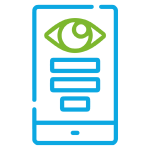 Visual Task Assignment
A visual task tracking tool that provides support agents with a clear overview of their tasks, enabling better task prioritization and time management.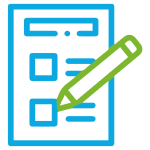 Surveys
Built-in survey capabilities to collect feedback from customers, measure customer satisfaction, and identify areas for improvement in service delivery.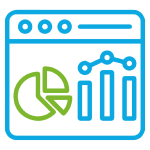 Reports and Dashboards
Robust reporting and dashboard functionalities to monitor key performance indicators (KPIs), track service metrics, and gain insights into customer service performance.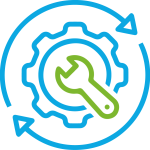 Proactive Customer Service Operations
Tools and capabilities to proactively identify and address potential issues, improving customer satisfaction and preventing future problems.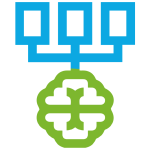 Predictive Intelligence
Using data and analytics to predict customer needs and behaviors enables proactive service and personalized recommendations.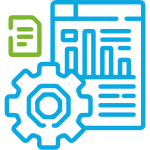 Performance Analytics
Advanced analytics capabilities to measure and analyze customer service performance, identify trends, and make data-driven decisions for continual improvement.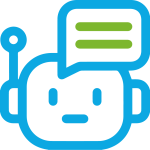 Virtual Agent
AI-powered virtual assistant that can handle routine customer inquiries, provide automated responses, and escalate complex issues to human agents when necessary.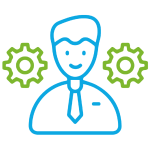 Customer Project Management
Project management features to track and manage customer-specific projects or initiatives, ensuring successful delivery and customer satisfaction.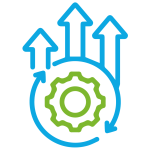 Continual Improvement Management
Tools and workflows to drive continual improvement in customer service operations, enabling organizations to refine processes and enhance service quality over time.
Why Choose LMTEQ for Your ServiceNow CSM Support?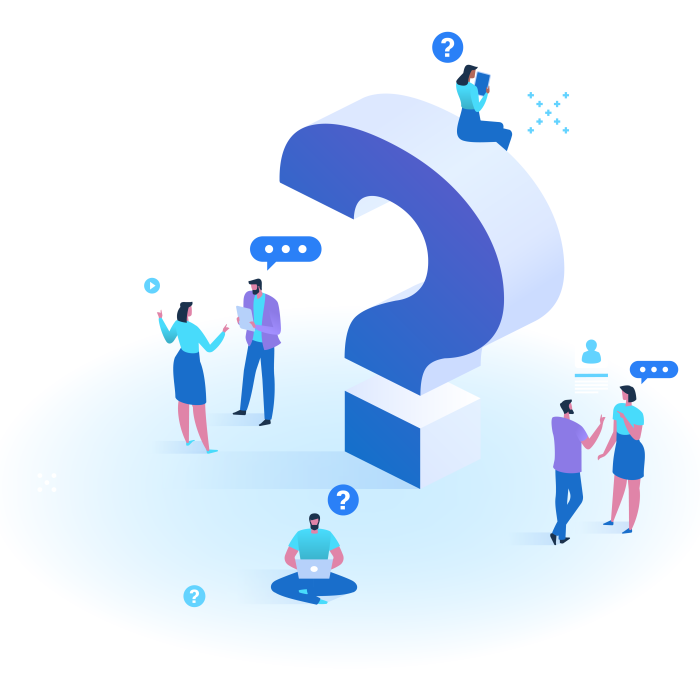 Expertise in ServiceNow:
Our robust team of certified ServiceNow professionals possesses the technical knowledge and industry expertise required to successfully deploy and optimize CSM for your organization.
Customized and Personalized Solutions:
 We recognize that every business is unique, and that's why our approach is to understand your specific requirements and tailor the ServiceNow CSM implementation to align with your organization's goals, processes, and customer service objectives.
Seamless Integration:
You can seamlessly integrate with your existing ServiceNow platform, ensuring a smooth transition and a unified experience for your agents and customers. We help you leverage the full potential of ServiceNow's powerful customer service capabilities.
Enhanced Customer Experience: 
You can transform your customer service operations and deliver a superior customer experience. Our solutions enable you to provide omnichannel support, automate repetitive tasks, and gain deep insights into customer behavior and trends.
Increased Efficiency and Productivity: 
You can optimize your customer service processes, automate routine tasks, and empower your agents with the tools they need to deliver fast and effective resolutions. This boosts agent productivity and enables your organization to handle more customer inquiries.
Data-Driven Decision-Making:
We provide robust reporting and analytics capabilities, allowing you to make data-driven decisions to improve your customer service operations. Gain valuable insights into customer satisfaction levels, agent performance, and service trends to continuously enhance customer support.
We combine our deep expertise, proven methodologies, and a customer-centric approach to deliver solutions that drive customer satisfaction, enhance agent productivity, and optimize your overall ServiceNow customer service management operations.
Ready to take your customer service to the next level? Contact us today to schedule a consultation.
Request a Callback
Would you like to reach our experts?
Just submit your contact details and we'll be in touch shortly.
You can also email us if you would prefer
[email protected]