Who are we?
LMTEQ is a US-based SAP ERP and Salesforce CRM service provider, aiming to offer end to end enterprise application solutions for businesses to operate productively and achieve their holistic goals in the most effective way.
We aim to bridge the gap between digital and real-life challenges faced by businesses in every aspect, giving them complete single-handed control on the different departments they operate. We innovate, design, implement and manage our services to deliver values that are crucial to an enterprise.
The drive to continuously contribute constructive solutions for business growth has kept us going strong as one of the most dynamic organizations in the industry.
Vision
To bring people's business ideas to life by enabling simpler solutions to manage and run organizational operations.
We believe great businesses bring real value to the world, and we want nothing but that with our solutions to innovate enterprise management techniques.
Mission
We focus on driving digital transformation to simplify business processes with our strategic enterprise management solutions.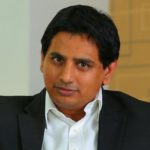 Our CEO's Message
My vision is to enable seamless digital transformation by offering simplistic and customized innovative solutions to industry needs. Aiming digital transformation by simplifying solutions to manage and run organizations has been a major goal of mine.
Request a Callback
Would you like to reach our experts?
Just submit your contact details and we'll be in touch shortly.
You can also email us if you would prefer
[email protected]