Start your S/4HANA journey with us and have a smooth transition with trusted data conversion.
Level up your business with S/4HANA's in memory computing, Fiorified UX and real time potential to simplify business processes and complex legacy systems. Drive digital transformation for your organization by migrating to S/4HANA. Perform optimal SAP Customer Vendor Integration (CVI) to have your data compatible for S/4HANA.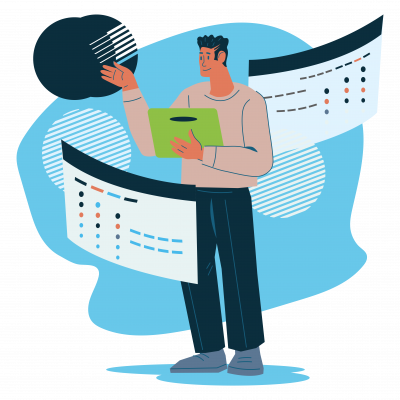 Why is SAP CVI vital for S/4HANA Migrations?
SAP Business Partner (BP) is the leading master data object in S/4HANA.
To clarify, all the data maintenance for customer/ vendor master will happen via BP as a unified data model in S/4HANA. On the other hand, the legacy ECC works with customer/vendor as leading master data objects. CVI in SAP S/4HANA ensures synchronization between the BP object and the customer/vendor object.
Before SAP CVI After SAP CVI Hence SAP customer vendor integration becomes a prerequisite step for enterprises willing to opt for S/4HANA transition.
Our Approach
LMTEQ opens your door to S/4HANA by implementing S/4HANA best practices and industry specific solutions. We stick with you right from the start to the finish. That is to say, until you complete the transition with all your business data safe and consistent. Our services include,
LMTEQ aids customers run the readiness check dashboard and provide a full fledged analysis of the result. We then decipher, decode and simplify the results in a more consumable flavor for our customers. Above all, we give them insights about their S/4HANA journey plan.
Customer Vendor Integration in SAP S/4HANA
LMTEQ offers SAP CVI configuration service in order to convert customer/ vendor master data to SAP BP master data. Also, we resolve all the issues that happen during the conversion.
Why Us?
LMTEQ supports three transitional scenarios: New

SAP implementation services

, system conversion, and landscape transformation.

Best practice solutions for S/4HANA migration specific to every industry and role.
Safe production.
Trusted data conversion.
Minimized business transactions.
Single unified maintenance of customer/ vendor data records.
Benefits of Customer Vendor Integration to SAP Business Partner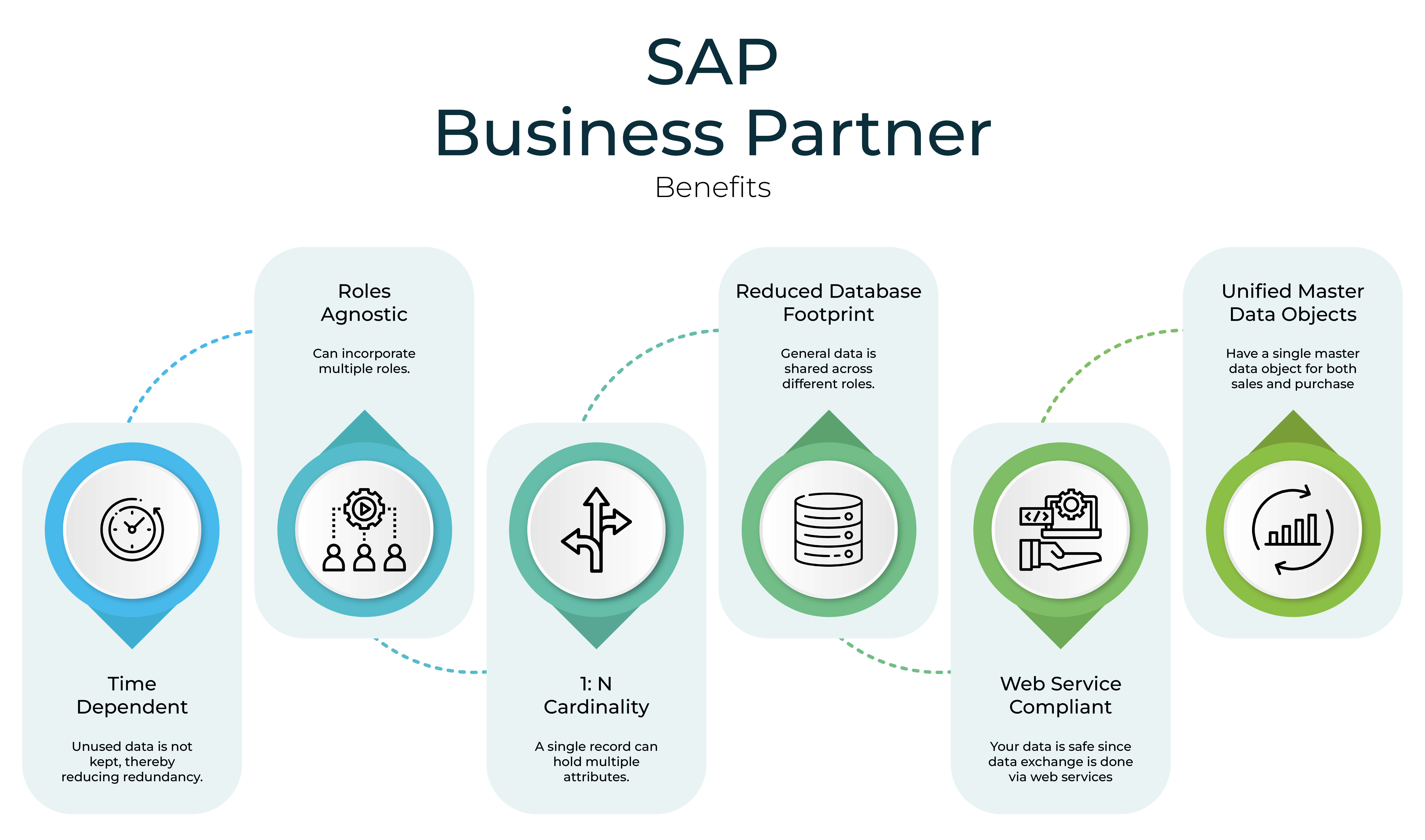 Customer Vendor integration to SAP Business partner comes with a lot of benefits. As a result, we help you operate in an efficient manner.
*Takes only up to four weeks to perform SAP customer vendor integration for any basic system.
How we accomplish SAP CVI configuration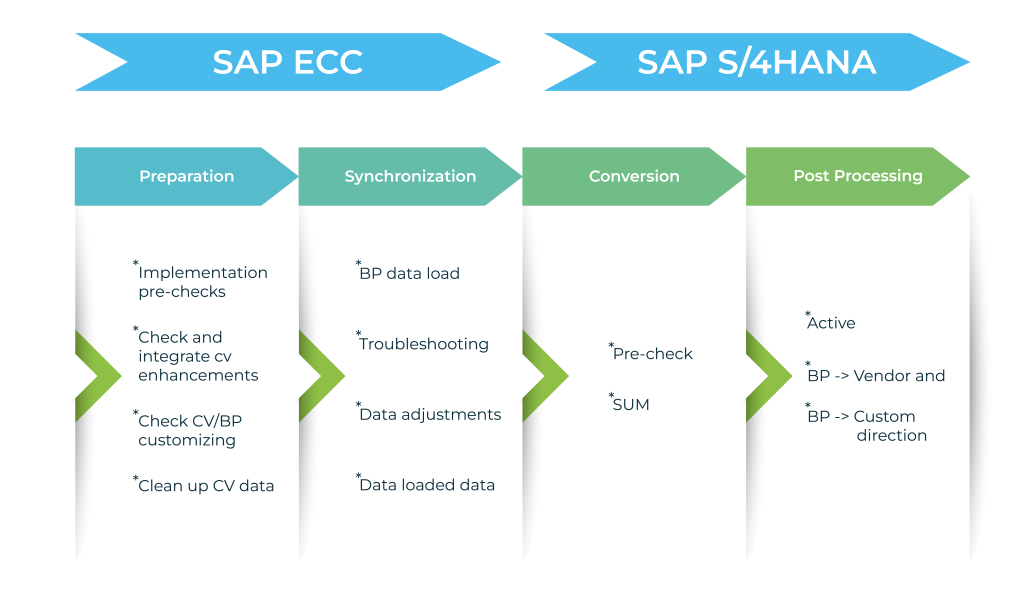 LMTEQ follows a step by step approach for SAP CVI configuration. Firstly, we convert customer/vendor master data in SAP ECC to BP in S/4HANA. Also, we ensure that data is loaded accurately into the new system. Moreover, we customize the data to be loaded according to business requirement. Above all, a final check is made to ensure your data is intact. As a result, you can get geared up for the S/4HANA transition.
Upgrade to SAP Customer Vendor Integration (CVI) with us and discover amazing business returns. Take a step further and integrate CVI in SAP S/4HANA!
Request a Callback
Would you like to reach our experts?
Just submit your contact details and we'll be in touch shortly.
You can also email us if you would prefer
[email protected]