SAP Solutions for Retail ERP
Retail ERP plays a vital role in implementing the aspects of a retail business. Let your company be huge, medium, or small. Sensible & sturdy software that includes all aspects of an organization is necessary. It's the correct Retail ERP software that integrates all knowledge and connected processes of any organization, thereby collecting all essential documents in one file. SAP ERP Software helps in making all the internal transactions simple.
Customers expect relevant merchandise, info, and engagement at the exact moment. However, do retailers reply to this increasing need to have interaction consistently, systematically, across multiple sales channels and technologies? Remodeling their business with a single-period retail platform helps them see the long-term picture and deliver on the guarantees they create to customers and investors.
SAP solutions for Retail Industry will assist you to drive potency and deliver relevant, personalized client experiences any place and at any time.
FEATURES
SAP is considered a meaningful software package covering all business entities in one software package.

Data regarding the use of resources are recorded, causing us to investigate the demand for raw materials quickly.

Accounts owed and due are maintained effortlessly by a legitimate money management system since it gathers reports from each module.

Daily production details are recorded, sanctioning effective planning in a distributed method inconsistent manner.

Efficient maintenance of inventories tracks the provision chain of volumes of product permitting to get demand-based production.

The integrated

SAP solution

promotes delivering a quality product to clients. 

Pre-checking practicality exists before a product is being delivered to a person.

Documents on the overall process are preserved beneath a different cloud information base. The data obtainable are often viewed by involved structure authorities.

ERP usage is significantly increased through the SAP software package. Sales representatives quickly respond to customer queries and orders to provoke interaction in long-run business deals. 
SAP for Retail Store consists of a base that gives the backbone for the system, which interfaces with a spread of modules designed for specific functions.
There are five basic modules that you just ought to take into account in your process of selection.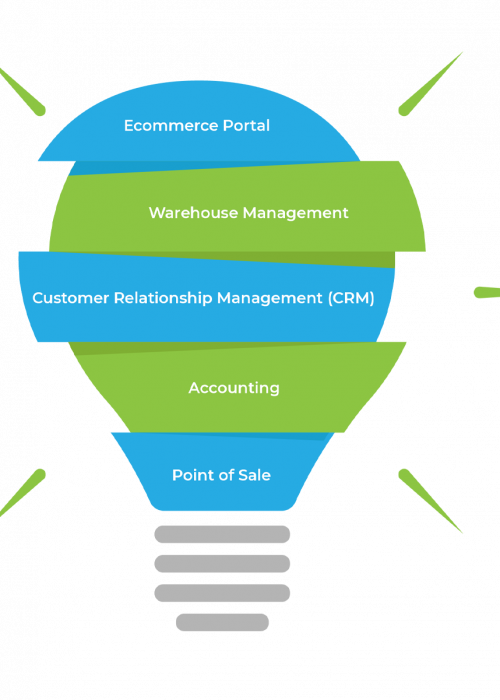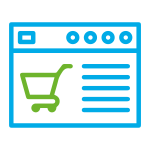 Ecommerce Portal
It's a truth of life that just about every brick-and-mortar distributor desires an omnichannel approach to its business. It is vital to form an eCommerce presence online. Some within the retail industry are attempting to battle eCommerce-only companies like Amazon. In contrast, others are satisfying client expectations by creating it straightforward for their customers to complete purchases anytime, anywhere.
Advantages: once you incorporate eCommerce along with your ERP, you begin making an omnichannel approach to market and business management. Your ERP system will track eCommerce transactions as simply as those within the store and update inventory and CRM modules simultaneously. Your PR/Marketing department will consider shopping patterns by store, eCommerce, or a mixture.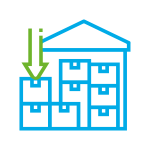 Warehouse Management
Managing a warehouse is no longer a task that's isolated. To support client service and management selections, an integrated module will do wonders.
Advantages: With one scan of a barcode, you'll be able to update inventory levels, sales channels, and money reports. Similarly, this also holds whether or not you are receiving inventory, shipping it, or doing a list count.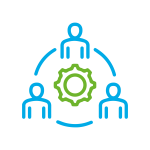 Customer Relationship Management (CRM)
When your CRM is accessible fully in the organization and within the POS system at the store level, your ability to supply exceptional client service skyrockets, alongside your business coming up with capabilities.
Advantages: Your store personnel will upsell a customer's shopping history or gloss over a strained relationship based on knowing a concern an earlier client had to handle.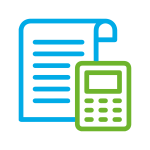 Accounting
Head workplace operations ought to be a part of your ERP. An accounting module supports clerking and money record-keeping that interfaces with your alternative business functions and sales, purchasing, inventory management, storage, and purpose of purchase.
Advantages: you will not produce separate silos of data, and you may have an organization-wide view of your operations. You will be ready to access reports in a period, which can offer you a sophisticated level of agility in your business decision-making.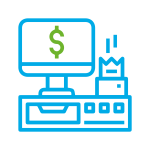 Point of Sale
Point of sale (POS) systems ought to be somewhat more than simply a money box. Today's shoppers are challenging higher levels of client service in-store. Customers don't desire to be surprised if you've got an item available. Additionally, they do not wish to wait in an exceedingly long line to purchase a product.
Advantages: An integrated POS system permits you to change your interaction with your customers once you grasp their name and searching history. Besides that, you'll be able to quickly answer their most pressing queries and facilitate them to avoid lines with POS practicality that operates on mobile devices employed by in-store personnel.
SAP Retail ERP Analytics Solutions by LMTEQ

PRODUCT AND ASSORTMENT PLANNING
We tend to equip retailers with the technology and tools required to make educated, analytics-backed merchandise and assortment plans that are versatile, localized, and support client preferences.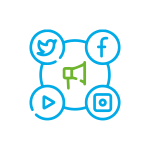 MARKETING
Retailers connect with complex and unpredictable shoppers in exceedingly fast surroundings. Our solutions alter retailers gain 24/7 access to data and period insights to assist them in analyzing client knowledge, arranging selling methods, and improving client loyalty.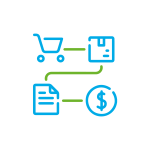 PROCUREMENT
It enables retail businesses to supply, purchase and manufacture merchandise with efficiency while collaborating with a worldwide network of vendors. With analytical insights into merchandiser performance and shopping for activities offered by our solutions, retailers will seize additional opportunities to avoid wasting cash while procuring materials or services.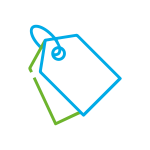 PRIVATE LABEL
Coming up with, getting, and manufacturing private-label merchandise for various locations entails varied designs, characteristics, and compliance attributes. Retail groups set supplying, purchasing, and producing operations to alter them to deliver innovative personal label merchandise.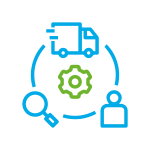 SUPPLY CHAIN
Foreseeing shopper demand helps retailers deliver the correct merchandise to their stores and customers at the proper time. Our solutions help retailers rationalize their entire supply chain system from reaching the fulfillment of orders. The supply chain helps retail enterprises gain transparency with efficiency trailing transit movement of products and facilitating communication between warehouse management groups and logistical partners.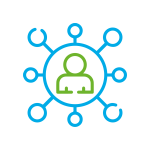 OMNICHANNEL CLIENT EXPERIENCE
Allows retailers to leverage current time analytics to make fortunate, targeted client engagement activities and customized offers relevant. Our solutions permit retail businesses to boost profit margins and guarantee client loyalty with distinctive in-store, online, and mobile experiences.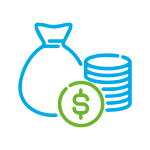 FINANCE AND CONTROLLING SERVICES
We tend to make the most of SAP FI to get finance statements – like balance sheets and profit and loss statements – for multiple levels of coverage and analysis. On the contrary, we tend to use SAP CO to specialize in planning, scope, and observance of prices related to your business operations. Our SAP ERP software provides remedial measures to ensure a sleek contour of production/manufacturing activities by characteristic processes that can disrupt production/manufacturing tasks.
BENEFITS
SAP software takes care of end-to-end processes in an automated approach avoiding disruptions from production to sales of the finished product.

It reduces time and quantity spent producing various products by skillful planning since it connects with each module.

The software system supports the economical implementation of resources and labor based on the firm method done by the standard method. 

Feedback collected from clients helps manufacturers to upgrade areas of improvement. By doing this, therefore, the meeting of target individuals' needs gets enriched.

Records on full functionalities maintained in an exceedingly secured mechanism don't allow third-party intruders to access data. 
Why LMTEQ?
Our

SAP ERP software

helps you change repetitive and lengthy manufacturing/ production tasks among the organization swimmingly. 

It can facilitate your company to manage and improve all the processes by creating a far better business choice that can cause a rise in Operational potency. 

Absolute manufacturing ERP software is a simple, customizable cloud-based ERP software for production/manufacturing tasks.

It manages the whole production/manufacturing processes for the higher management of your entire production/Manufacturing business.
Our SAP for Retail stores helps manage and improve all the processes by creating a far better business choice that can cause a rise in Operational potency. 
Worry no more as we are certified SAP partners in India! You can now step up the competition ladder with LMTEQ's SAP solutions for Retail Industry. We ensure your business gets the right service at the right time by the right people.