Simplify IT operations and amplify business performance with LMTEQ's ServiceNow ITOM support.
LMTEQ is a distinguished ServiceNow IT Operations Management (ITOM) solution provider that can revolutionize the IT operational processes of your organization. Managing IT operations can be a daunting task, with ever-increasing complexity and dynamic requirements. LMTEQ excels in providing advanced ServiceNow ITOM services that help you stay ahead of the game.
Why Businesses need ITOM?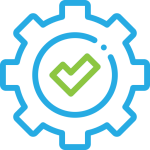 Continuity of operations and disaster rehabilitation
ITOM assists organizations in disaster recovery planning, data backup and recovery, business continuity, crisis management, and network and infrastructure tracking, ensuring essential functions can be maintained during and after a catastrophe.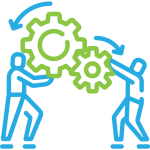 Proactive monitoring of Business operations
ITOM allows you to watch your IT infrastructure effectively, ensuring that any issues are discovered and handled before they become significant issues.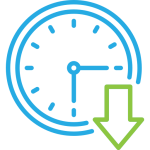 Reduced downtime and better scalability 
ITOM in ServiceNow can help you handle your IT operations more effectively as your company develops, ensuring that your IT infrastructure can keep up with your evolving requirements and minimizing IT downtime, ensuring that your business operations remain uninterrupted and your clients remain satisfied.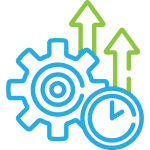 Increased productivity and profitability
ITOM solves issues and inquiries faster using data collected from tracking infrastructure component performance. The availability of increased and constant high ITOM performance benefits ITSM operations, resulting in higher profits.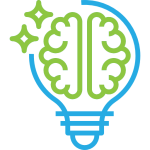 Space for creativity and innovation
IT Operation management is a vital part of enhancing creativity and invention in organizations. ITOM can free up time and resources for creative initiatives and ideas by streamlining IT processes, handling resources effectively, and decreasing downtime and also offers real-time insights into your IT processes, allowing you to make informed business choices that can fuel growth.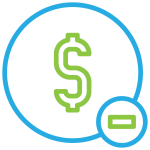 Minimizing your operational expenses
ITOM can assist you in identifying spots where you can slash expenses and enhance the general efficiency of your IT infrastructure, resulting in long-term efficiency savings, also minimizing expensive fixes, and escalations, resulting in lower operational costs.
Why Choose LMTEQ?
LMTEQ's ServiceNow ITOM offers a complete view of all infrastructure and services from a single point of contact, allowing the company to concentrate on increasing quality, lowering risk, and optimizing expenditure across its comprehensive IT infrastructure and operations group.
LMTEQ's ITOM makes sure the company can create and swiftly execute a well-designed cloud architecture by providing a wealth of resources and tools to support cloud implementations.
Comprehensive monitoring:
Lmteq offers a complete monitoring tool for IT processes that can keep track of computers, networks, apps, and databases, among other things, to ensure that everything is in working order.
Automated incident management:
Lmteq's ITOM service can simplify incident management by identifying and resolving problems before they get out of hand. In order to identify trends and anomalies and anticipate problems before they arise, it employs machine learning algorithms.
Lmteq offers customizable dashboards that provide real-time visibility into the performance of your IT operations. You can create your own dashboards that focus on the metrics that matter to you.
Lmteq integrates with many tools and platforms, including AWS, Azure, Docker, Kubernetes, and more. This means that you can use it alongside your existing IT infrastructure. We are committed to delivering exceptional customer service and support, and our team is always available to assist you with any queries or issues that may arise.
Partnering with LMTEQ can transform your organization's IT operations, enabling you to focus on your core business while leaving the complexities of IT operations management to us. 
So why wait? Contact us today to learn more about our ITOM services and how we can help take your business to the next level.
Request a Callback
Would you like to reach our experts?
Just submit your contact details and we'll be in touch shortly.
You can also email us if you would prefer
[email protected]