Salesforce Support Consultation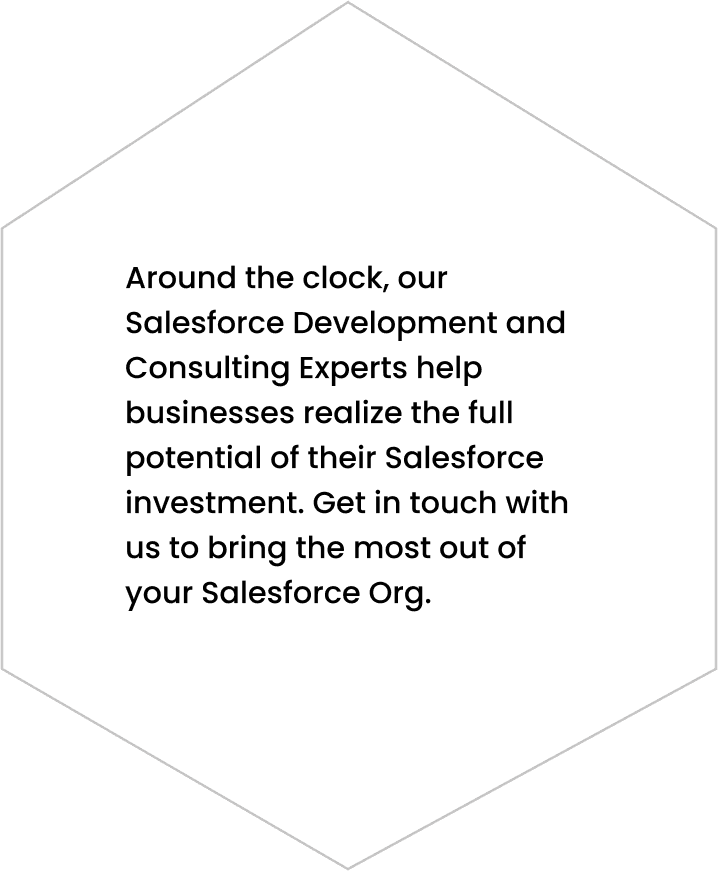 Stay Ahead with Proactive:

Salesforce Support and Maintenance Services
Implementation monitoring
Our expert team will keep a consistent check on the implementation leaving room for constant development.
Continuous Administration
From security management to training and demo we offer 24/7 support based on your business requirements.
Incorporating the buying experience:
Salesforce commerce cloud development enables companies to connect with clients through many touchpoints. As a result, consumer interactions are less disrupted. The procedure is additionally streamlined and fluid to a greater extent, providing vendors with a single, 360-degree picture of all client activity, orders, and inventory.
Bug Fixing and Resolution
Your existing infrastructure will also be thoroughly looked into by our experts for any bugs or error fixing