Salesforce Support and Maintenance Services can now be Customized for your business needs
At LMTEQ we provide customized Salesforce support and maintenance services for we understand, that every business is unique. We also provide add-on solutions, on top of Salesforce, which can serve your business.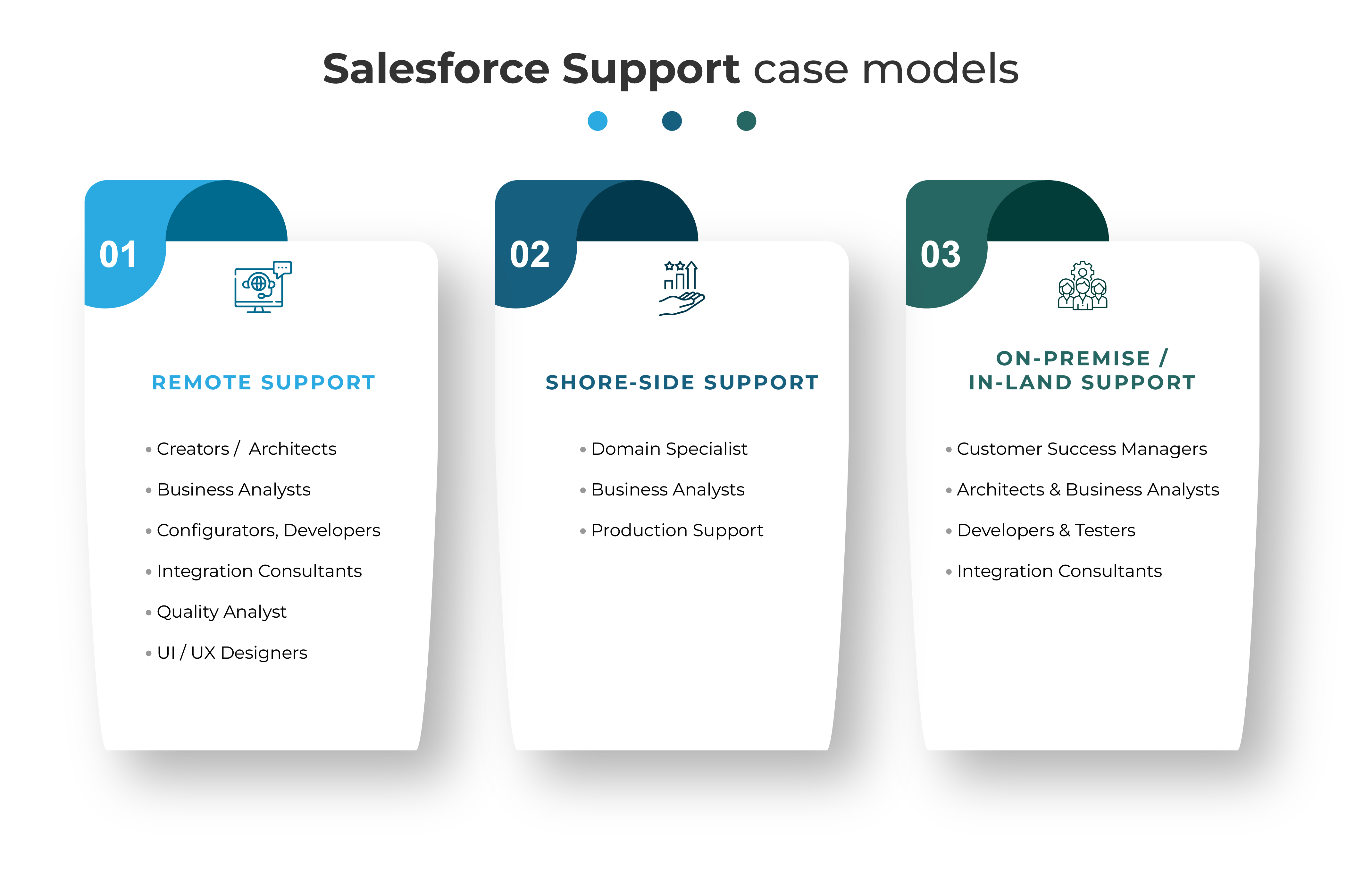 Support Team Layout and Duties
Support Capacity – Regulate, Test and Deploy Bugs/Enhancements
Support Administrator – SPOC for the complete support period. Ensures meticulous follow-up of SLA's
Customer Advocates – Mediates between internal and external teams to work on issues raised whilst providing expert support.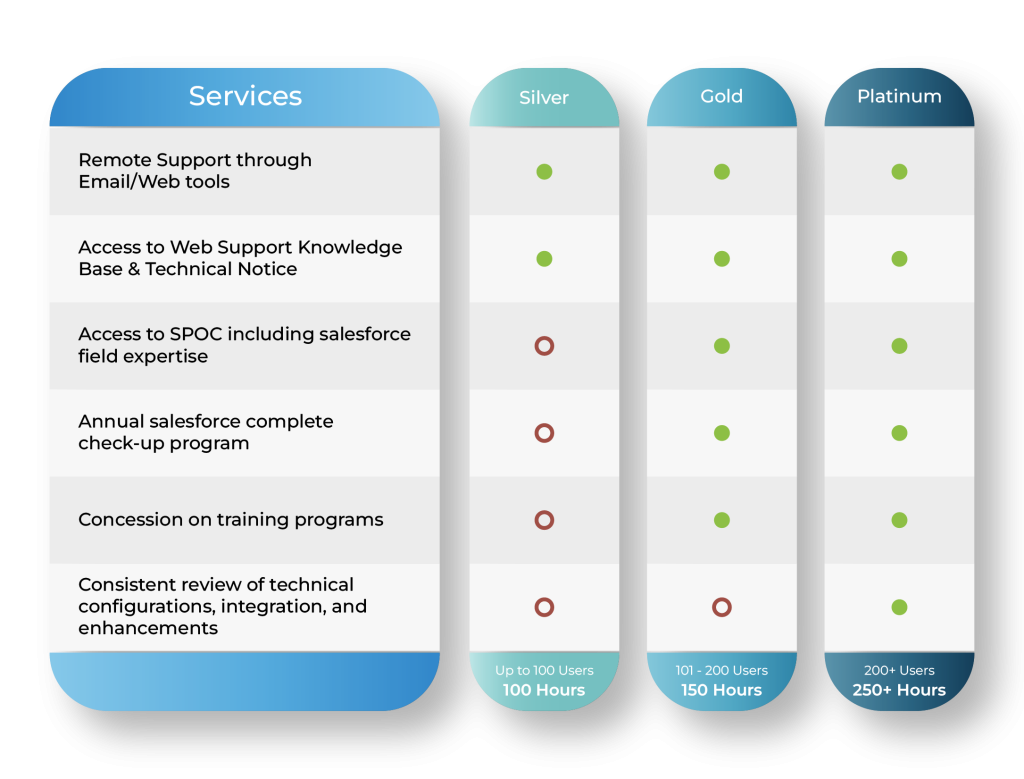 Our Salesforce Support Service ensures optimum growth and improvised performance
Implementation monitoring – Our expert team will keep a consistent check on the implementation leaving room for constant development. 
Continuous Administration – From security management to training and demo we offer 24/7 support based on your business requirements. 
Bug Fixing and Resolution – Your existing infrastructure will also be thoroughly looked into by our experts for any bugs or error fixing. 
Tailor-made Support – Every company is unique in its own ways and hence is the CRM system required for the company. 
Performance Support – We provide improvement plans to ensure a smooth customer experience thereby boosting the company's productivity and efficiency.
How can LMTEQ help you with Salesforce support and maintenance services?
Round-the-clock support to keep your Salesforce solution performance intact and refined.
Maintenance of your Salesforce, right from User management to routine check-ups, we are there to resolve all your issues
User assistance and support of all your Salesforce solutions will be taken care of with tailor-made packages and business requirements.
Management of Data and its functionalities: uploads, cleansing, setups, and more. Our experts maintain complete confidentiality of your data.
Fine-tuned functionalities are assured to improve and upgrade your system solutions.

LMTEQ provides Salesforce support and maintenance services for the entire administration and development of all your Salesforce products and ensures hassle-free workflow. We also provide you with  Salesforce Integration Services and Salesforce Lightning Migration for when your organization needs a change.