Reach people with a robust CRM, Salesforce for media industry.
Utilize automated media engagements that your audience will enjoy to save money and time with top Salesforce support, LMTEQ.
Streamline advertising sales, media planning, talent management, and other processes to improve productivity through greater experiences with Salesforce media and entertainment Cloud.
Benefits: Start your personalized engagement with your customers with Salesforce CRM for media industry.
Streamline the process of licensing, marketing, and account management with Salesforce for media industry with minimized hardware requirements and efficiently optimize the lifecycle of clients with built-in AI features.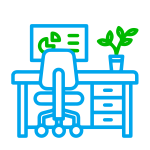 Plan in one workspace – Develop a plan for programmatic advertising in one single workspace with ML & AI capabilities across the multi-channel platform and reach your potential prospects with ease.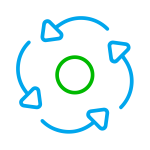 End-to-end Lifecycle Management – Achieve end-to-end management of subscriber lifecycle with Salesforce media and entertainment cloud and manage every subscriber data efficiently by providing personalized customer experiences.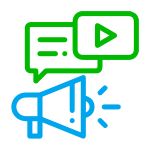 Unified Marketing Experience – Find all your customer or subscriber data in a single unified workspace and streamline your workflow to save time and increase productivity.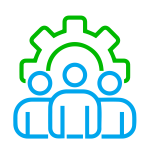 Streamlined Operations – Streamline the negotiations of the licensing and the contract process to get in pace with the changes that are happening in the industry by integrating Salesforce CRM for media industry and eliminating duplications in processes.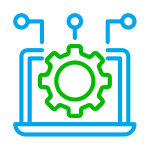 Customized Platforms – Completely customize every platform according to your requirements, be it optimizing the new features with your current workflows, integration of right data, or whatnot. Get on the line with LMTEQ's Salesforce Support.
The challenges the media sector faces, and has created Salesforce Media Cloud, which can assist media companies in: Make experiences that are primarily digital 

Put the needs of the consumer first. 

Increase average income per user and revenue diversification 

Boost advertisement revenue 

In charge of subscription
Services Salesforce For Media Industry That LMTEQ Offers:
Traditional business models including printing, linear, and out-of-home diminishing, consumers' expectations are shifting, and companies must are ought to adapt. LMTEQ not only comprehends this dynamic environment, but we have personally witnessed how technology can empower businesses to meet these issues. Through the advice of best practices, industry-relevant knowledge, and better technology implementation, we work in partnership with our customers to help them on their road toward digital transformation.
To increase income for publishers, Ad Sales Management unifies cross-channel strategy and implementation, automated client monitoring, and campaign optimization on a single platform. By combining promotional strategies across channels and evaluating campaign effectiveness from various first- and third-party sources, advertising income may be increased.
Subscription Administration:
As subscription-based streaming sites gain popularity, content consumption habits are shifting. With the aid of subscriber management, you can engage customers, manage their lifecycles, shift your focus from subscriber conversion to subscriber engagement, and utilize your data to customise your content and products for them.
Management of Copyrighted Works and Media Licensing:
From a unified system with a centralized database, manage your IP and Media Licensing processes, including marketing, legal/contracting, permissions windows, and more.
No Salesforce connection is a one-and-done encounter, whether it means feeding the correct data connectors, optimising innovative features for your current process, or improving the experience for users for the team as you collect feedback and dive into the weeds. You have the opportunity to construct it precisely how you want it. And don't worry, LMTEQ can assist if you're unsure of what it is.