Streamline Security Incident Response with SECOPS ServiceNow
Description:
Gain real-time visibility into security incidents for proactive mitigation. We offer cutting-edge solutions for advanced threat detection, streamlined security operations, improved compliance, and security-related issues. We stand by your side throughout the implementation process with the help of our team of SECOPS specialists, guaranteeing proactive security management.
Experience exceptional security with SECOPS ServiceNow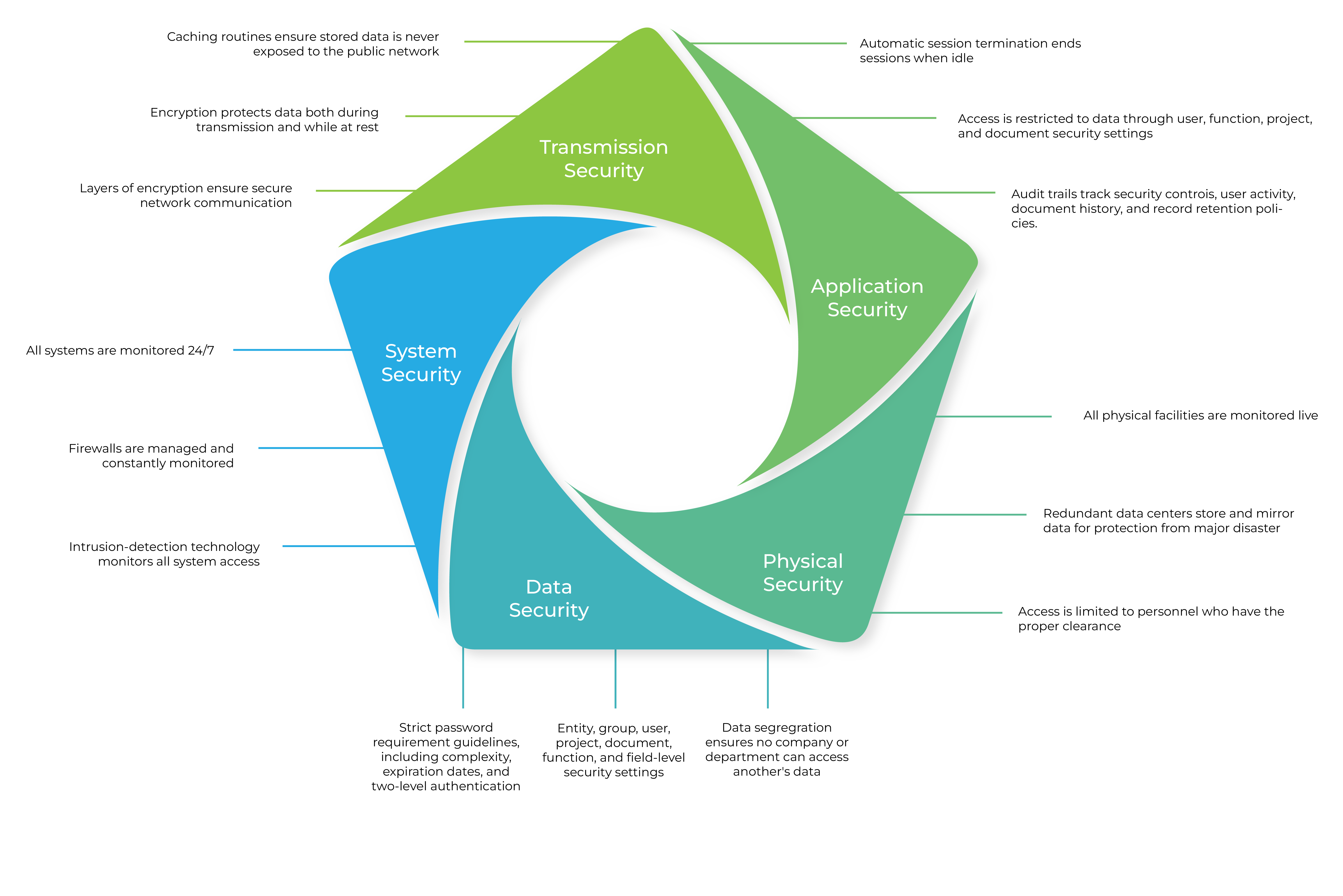 Better Threat Detection and Hunting

:

Security operations in ServiceNow

lets you keep up with changing threats with automated threat-hunting capabilities and valuable insights, enabling your security team to take preventive action.

Simplified Incident Response

:

SECOPS ServiceNow

'

automated processes and orchestration make it easier for you to identify, prioritize, and deal with security problems promptly and effectively.

Enhanced Compliance Management

: Maintain industry compliance with rules like GDPR, HIPAA, and PCI DSS and easily show that internal security policies and standards are being followed.

Improved Visibility and Reporting

: Use real-time dashboards, reports, and analytics to track and gauge the success of your security measures. To continually enhance your security posture, make data-driven decisions and monitor key performance indicators (KPIs).

Higher Operational Efficiency and Cost Savings

:

SECOPS ServiceNow

enhances your security operations while automating manual chores and eliminating unnecessary procedures. Increase your return on investment (ROI) by achieving more with fewer resources.
Redefine Your Security Approach with the most Reliable Security Solution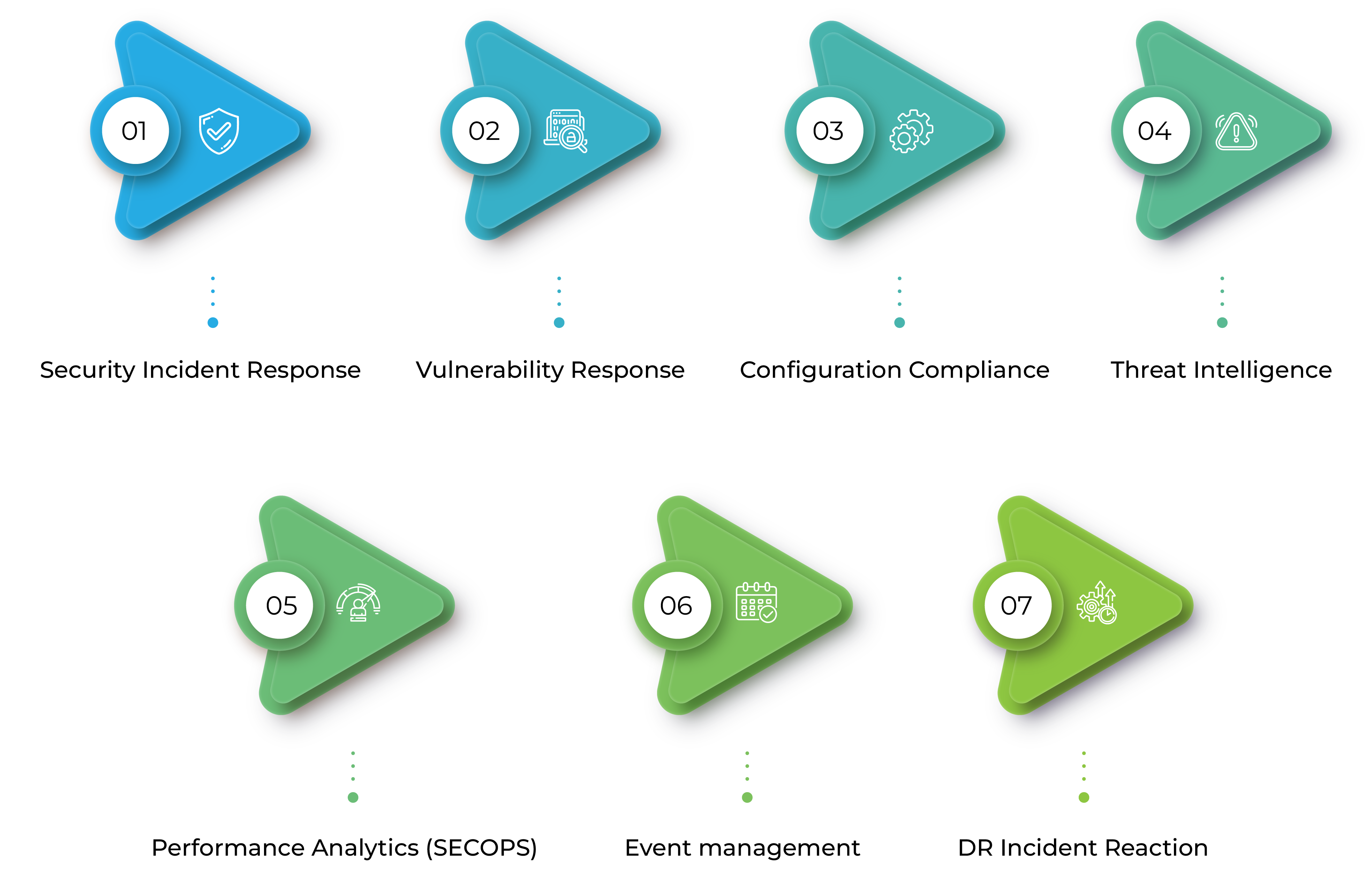 Why use conventional security solutions when SECOPS in ServiceNow and our cutting-edge analytics can usher in a revolution in security?
Security Incident Response:

 
LMTEQ uses the ServiceNow security operations solution to give businesses a simplified and automated strategy for security incident responses. It makes it possible to identify, prioritize, and resolve security issues quickly and efficiently, ensuring that serious threats are countered. Using procedures and automation, you can prioritize security issues and respond to them swiftly.
Vulnerability Response allows your security personnel to swiftly address business-critical vulnerabilities while collaborating with the IT team to seek and implement necessary modifications in the IT infrastructure.
Configuration Compliance

: 
Configuration Compliance aids in diagnosing and remedying more susceptible assets, therefore enhancing your security posture even further. Identify, prioritize, and correct misconfigured software.
It's the process of gathering, evaluating, and utilizing information from multiple sources to learn more about prospective cybersecurity threats, especially the tactics, methods, and procedures (TTPs). We utilize SECOPS ServiceNow integration feature to equip your company with relevant threat intelligence to proactively identify and address possible security issues. Additionally, it helps your company swiftly detect dangers, ranks them according to their effect and seriousness, and launches prompt risk mitigation measures.
Performance Analytics (SECOPS):

  
Performance Analytics gives you the ability to learn important information about your security operations. Build real-time reports and dashboards with KPIs for security. It assists you in identifying patterns and process bottlenecks and finding possibilities for some of the manual operations carried out by your security responders to be automated.
Event management is essential in identifying and responding to security issues in real-time to avoid security breaches and reduce risks. By automating event correlation, enrichment, and filtering, LMTEQ makes it possible for companies to swiftly recognize and respond to crucial security incidents.
LMTEQ employs ServiceNow security operations to assist businesses in promptly responding to and recovering from disruptive occurrences, guaranteeing the least amount of downtime and the highest level of productivity.
Elevate Your Security Strategy with Leading Industry Experts
Finding the ideal security technology partner needs more than just effort. However, LMTEQ offers unparalleled expertise in security operations services, making us the perfect partner for Security Operations. LMTEQ can help you bolster your security operations as you embark on a digital transformation path. 
Don't wait until it's too late. Schedule an appointment with our security experts and discover how LMTEQ can help you strengthen your security operations.
Request a Callback
Would you like to reach our experts?
Just submit your contact details and we'll be in touch shortly.
You can also email us if you would prefer
[email protected]