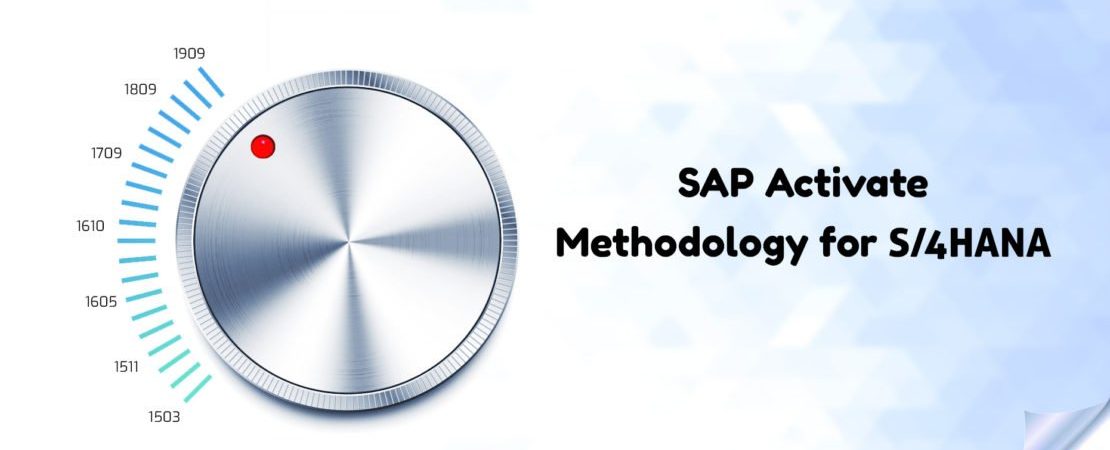 SAP S4HANA activate is a methodology that simplifies business processes in S/4HANA. SAP's proprietary ERP for large enterprises is S/4HANA. It succeeded SAP R3 and SAP ERP and it is optimized for SAP's in-memory database. It is an ERP software package to cover all daily processes of an enterprise and its core capabilities. Functionality is integrated from lines of businesses as well as industry solutions and also manages to re-integrate portions of SAP CRM, SAP SRM and SAP SCM.
SAP S/4HANA 1610 fully-activated software appliance
The SAP S/4HANA 1610 fully-activated software appliance comprises of a previously installed SAP S/4HANA On-Premise system landscape, pre-activated SAP best practices customization and sample data for the release version 1610 FPS00.

The SAP S/4HANA 1610 fully-activated Software Appliance holds two entities namely,
SAP NetWeaver 7.51 application server ABAP inclusive of SAP S/4HANA 1610
SAP NetWeaver 7.50 application server JAVA along with Adobe Document Services installed.
The user must provide a host machine with Linux installed in order to host the software appliance. For installation of software appliances, after downloading the appliance, it must be extracted on your host machine using SAP SWPM. An adaption to your hostname and system ID is also a possibility.
Ideal Medium for pre-configured systems
An appliance is a consolidated system. It retains all configuration information of the build phase during its extraction into a regular system instance. Due to this, it acts as an ideal medium for pre-configured systems such as for sandboxing and proof-of-concept purposes. In the SAP S/4HANA 1610 fully-activated Software appliance, the software with configuration and walkthroughs are found, with the fully activated SAP Best Practices and methodologies for SAP S/4HANA and prepared demo scenarios with sample master and transactional data.

How to activate open time management in SAP S/4HANA
There is a relationship between Open item management and Financial Accounting. Also, there is a setting in the master record for an account. As a result of the setting, each posting to the account is offset by another posting to that account. Before clearing, items must balance to zero value. The account balance is always equivalent to the sum of the open items.
It controls all outstanding amounts. These include those that are got from various customers and those paid to various vendors, employees etc. Moreover, every line item of the respective GL account report needs a clear report. The line item invoice for this report is cleared for the vendor and gets received from customers.
Red symbol states that the line items are still open and not cleared. Green symbol means clearing off the line items. A red or green indicator is present in standard reports when there is a mark on the open item management checkbox.
Step-by-step process on how to activate open item management
When postings are made to the GL, it is possible to activate open item management.

Enter the Company Code and the GL account for which Open item management has to be

activated and provide a Start date that is older than the first line item posting date in the GL Account.

Consider an example where we use TCODE: FS00. In this TCODE, for the GL that we

use, Open Item Management has to be checked.

For TCODE – FBL3N, let us assume that the GL account has several line item postings. We now want to activate open item management for all existing line items.

Using TCODE – FAGL_ACTIVATE_OP, the business would like to activate all line items to open. For this, we key in the 'Company Code' and 'G/L Account' for the concerned GL, which will get activated as Open Item Management and the 'Switch on' date needs to be prior to the date that the line items were first posted with respect to the GL.

Check the 'Test Run' and 'Perform Reporting' boxes and execute it.

Red dots indicate Error Messages. In the absence of error messages, you can go back and uncheck the 'Test Run' box and execute the transaction. As a result, the line items for Open Item Management get activated.
This process gives a detailed run-down of how to activate open item management in SAP activates methodology for S/4HANA. It is also important to understand what accounts can be handled in Open Item management:
Accounts in open item management
Bank clearing GL accounts which commonly include all Bank sub-ledgers such as bank incoming payments or outgoing payments, get selected as OIM as they find application in the reconciliation process, in undesirable cases.

Payable GL accounts such as Wages, Freight and other tax-related GL accounts get selected as OI Management as it will be a source to guide the tracked FI department line item. Also, it will help to understand if outstanding line items are not cleared.

On activation of OI management, you can easily analyze the contingency liability status of GRIR accounts.
Request a Callback
Would you like to reach to one of our
SAP & Salesforce Expert.
Just submit your contact details and we'll be in touch shortly.
You can also email us if you would prefer
[email protected]