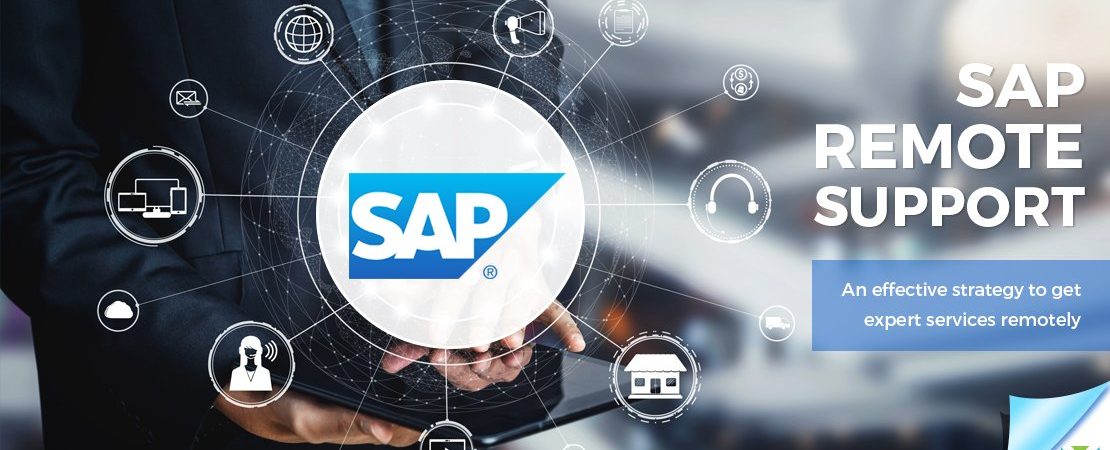 Wondering where can you get 24*7 Remote SAP Support in order to seamlessly enable your mission-critical business?
Are you on the lookout for a trusted remote SAP partner who can assist you with comprehensive as well as customized solutions?
Do you require remote SAP support qualified consultants who can quickly troubleshoot as well as provide turn around solutions?
Also, are you exploring the options of affordable on-demand SAP remote services?
Why go in for Remote SAP Support?
It is convincing to many that in-house SAP support teams are better to manage and indeed it is true. This is because they are proximate and are available all the time for communication as well as feedback. And hence corrective actions are way easier, leading to better control and monitoring.
While this may be true, there is another side to it. Many enterprises today are faced with roadblocks pertaining to SAP implementation, support, and maintenance. These roadblocks hamper their mission-critical tasks and consequently the focus shifts from business management to operational patch-ups. For example:
The dearth of a trained in-house talent pool
Attrition of key talent
Scalability of talents which is a major concern
High costs of talent
lack of dedicated teams
Therefore, It is compulsive to stick to the current implementation of the SAP version, considering the above challenges. But as a consequence, there is no scope for innovation or implementation of advanced SAP products that may be of real use to the business. This is to say, with an outdated IT architecture, enhancing the business process improvements to adapt to the changing needs of the business could be an impossible task. The opportunity cost of not innovating is huge and hence could result in:
No state-of-the-art technology so as to support the mission-critical business
Poor SWOT position owing to lack of innovation
Lack of access to improved data predictions due to status quo
Poor decision-making capability
Possibility of not sustaining the competition
Furthermore, results in poor customer experience
Increased cost for consequence management, in other words, damage control
Finally, results in customer dissatisfaction leading to business fall out
Remote SAP Support & optimization:
Support and optimization of an organization's SAP landscape can help one achieve operational as well as strategic objectives in the long run. For instance, it reduces the cost of recruits, maintaining qualified SAP consultants, and delivering quality outputs. But, stabilizing the SAP environment and aligning the support strategy in line with business strategy could sound a bit tedious as can be seen from the above challenges.
And certainly, there must be a smarter way out!
With this in mind, remote SAP support is the panacea that provides comprehensive SAP support solutions. And it is vital to choose the right SAP support maintenance provider in order to leverage the huge benefit that it offers.
Things to look out for in a remote SAP Support partner:
SAP Partnership
The benefits of getting associated with an SAP partner is significant as it comes along with a lot of credibility and above all, adds authenticity to the entire process
Values and approach
The values that your remote partner has imbibed has got a lot do with the outputs delivered. Since how something is delivered is equally important to what is delivered!
Expert SAP Consulting services
Your Remote SAP support partner must be in an expert position to advise what areas of the business can benefit from new processes and systems.  Further, guide on implementing the changes along with a cost-benefit analysis.
Quality of the tech talents
Assess the quality of the tech talent pool of the SAP partner, since they are captains of change engineering for the business.
Unique offerings
Get to know the unique offerings that the remote partner offers.For instance, the services at the time of upgrades and redesigns. Also, look into the Industry specific customized offerings and support that they prescribe and promise.
SLA agreements
It is important that critical tasks are rendered and attended to on time
and a slight delay in delivery could lead to significant losses and hence the agreed response time is a critical factor while choosing a remote partner.
Dedicated account manager
How important you are considered is a key and check whether you are provided with a dedicated account manager who will be a single point of contact to address issues, communicate and get things done.
Dedicated remote SAP support engineer
Some partners allocate dedicated remote SAP support engineers who are available to provide them SAP assistance and also train their internal teams and empower them with knowledge sharing and simulations.
24*7 remote assistance
It is in fact the most important factor, while operating with business partners from a different time zone. Availability of the remote support partner all the time is a must.
Security of data
It is vital that your remote partner creates the right infrastructure to maintain data security.
360-degree remote support
SAP optimization can involve functional, technical, managed, and process improvements, catching up with your team for continuous progress update and enhancement. Ascertain if your partner can provide that holistic solution to make you them feel as if they are just beside you.
Post Implementation support
Check for the continued support even after the project has been implemented and check the years of guaranteed service that they offer.
To sum up the whole thing, focus on the 5 factors while choosing your remote SAP partner
Value offerings
Quality assurance
Cost
Talent
Continuous support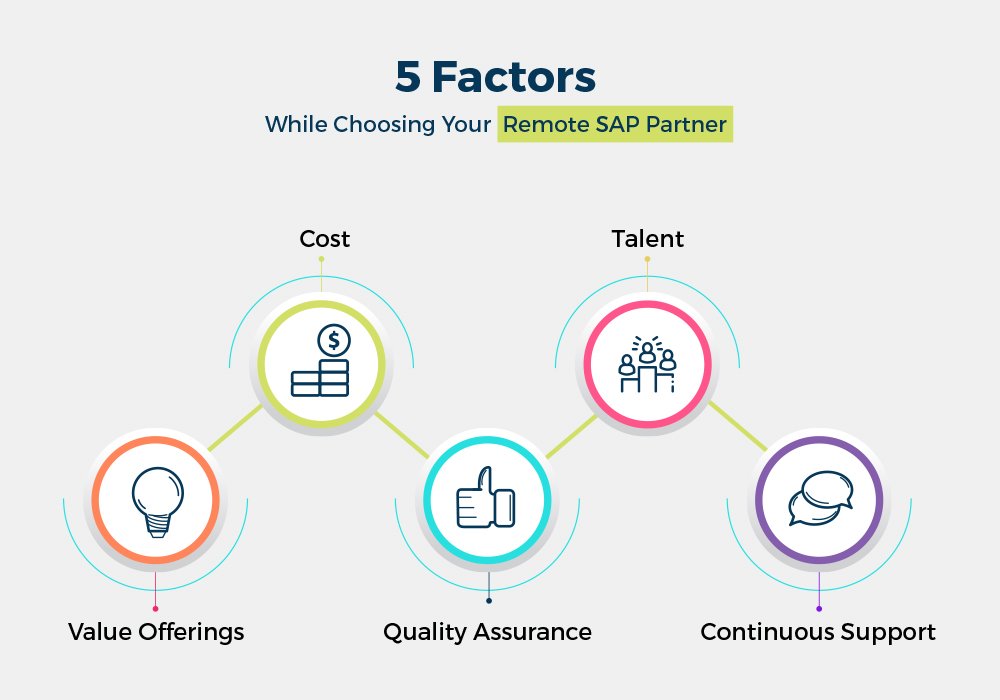 Looking for the right Partner for SAP Remote Services ?
We are an SAP technology partner providing the best SAP support services and we also provide remote SAP support in addition to other services. With our rich experience in offering valuable SAP IT support, we understand your unique requirements and travel with you through your entire SAP journey. You can have access to our highly skilled professionals who can provide comprehensive solutions and help you resolve any issues in the SAP framework.
In order to provide effective support to our clients, we have adopted the proven ITIL -The Information Technology Infrastructure Library standards. It is a set of proven methodologies and standards that define an integrated, process-based approach for managing IT services as well as support. This standard can be applied across every type of IT ecosystem and stresses service quality and focuses on how Information Technology services can be efficiently and effectively provided and supported.
Our Unique Value proposition
Partnership Approach
Secured IT Infrastructure
Flexible models onshore as well as offshore
Skilled tech team
Business expertise and excellence
Tools & accelerators
Technical & commercial scalability
Proven methodology
Comprehensive services
Application of best practices
Rich SAP experience
Our SAP offerings:
We offer services in the areas of:
S/4HANA Migration: We help in system conversion from SAP ERP to S/4HANA ensuring a risk-free transition.
SAP S/4HANA CVI Synchronization: Our SAP experts are specialized in converting customer and vendor master data from ECC to S/4HANA business partner data model with accuracy and integrity maintained.
SAP Master Data Governance: We help you create, change, distribute, and consolidate master data across your enterprise system landscape with data quality preserved. LMTEQ's MDG experts are specialized in offering best in class SAP MDG services.
SAP CX: We work on personalizing the customer experience, making every touchpoint simple and effortless.
SAP Fiori: We offer Fiori as a service to fortify any legacy application making the UI simpler and easy to use. We offer industry-specific solutions that work best for every unique business requirement.
SAP Testing: Our SAP consultants at LMTEQ work on proposing effective test designs for different test cases focusing on performance, security, and functionality.
SAP Support Service: We provide support for SAP products, enabling you to continue running your existing SAP Business Suite until and beyond the mainstream support provided by SAP,  without the need for upgrades or enhancement packs thereby saving on your investments. The following are the detailed support services that we offer
Functional Support
General support
Provide functional support as per the agreed SLA norms
Troubleshooting with reference to erroneous business practices
Trouble shooting of failure with regard to implemented functionality
Minor changes in functionality mapping and also reports
End User Training on need basis
Develop functional specifications for minor enhancements
Resolve any data related discrepancy
Documenting any configuration changes as per Standards
Resolve functional issues and also SAP process with regard to queries raised by end users
Resolve integration issues with other SAP modules
Conduct impact analysis and update documentation and follow communication strategy to affected parties if any
Process Improvement
Analysis of existing processes, identification of gaps,recommendation on areas requirement improvement
Documentation
Develop and maintain appropriate documentation for knowledge management.
Business Enhancement Roadmap Advise
We analyse and understand the business needs of and prepare a clear IT road map to address all future requirements
Technical Support
General support
Provide support as per the agreed SLA norms
Bug fixes to the enhancements made
Development of new Reports / Conversion Programs
Minor Enhancements
Develop technical specs for new technical development
Develop interface codes to meet Functional Specifications
Optimize custom developed programs wherever feasible to improve the performance
Testing
Test Customer specific objects as and when required
Documentation
Develop and maintain appropriate documentation for knowledge management.
Patch Update
Analyzing and applying SAP patches on a periodical basis based on requirements.
Performance Tuning
SAP Support Team will analyze the performance of the SAP system on a regular basis in terms of database growth, hardware utilization, transactions, etc.
SAP OSS Notes
To fix bugs/issues found in standard programs, relevant OSS notes will be identified and applied. If OSS notes are not available, messages will be raised
to SAP with priority.
SAP Security Checks
The activities include protecting the system from hardware problems to maintain its integrity and restoring it in the event of a disaster, preventing unauthorized access, complying with regulations, etc.
Backup and Restore of SAP systems
Full or incremental or differential backup on a periodical basis based on certain parameters as well as requirements.
Client Copies
LMTEQ Basis consultant will do/ support client copies of SAP system as and when required.
Managed support
Application maintenance support
Security support services
Installation & upgrade process support
Global tax, legal and regulatory updates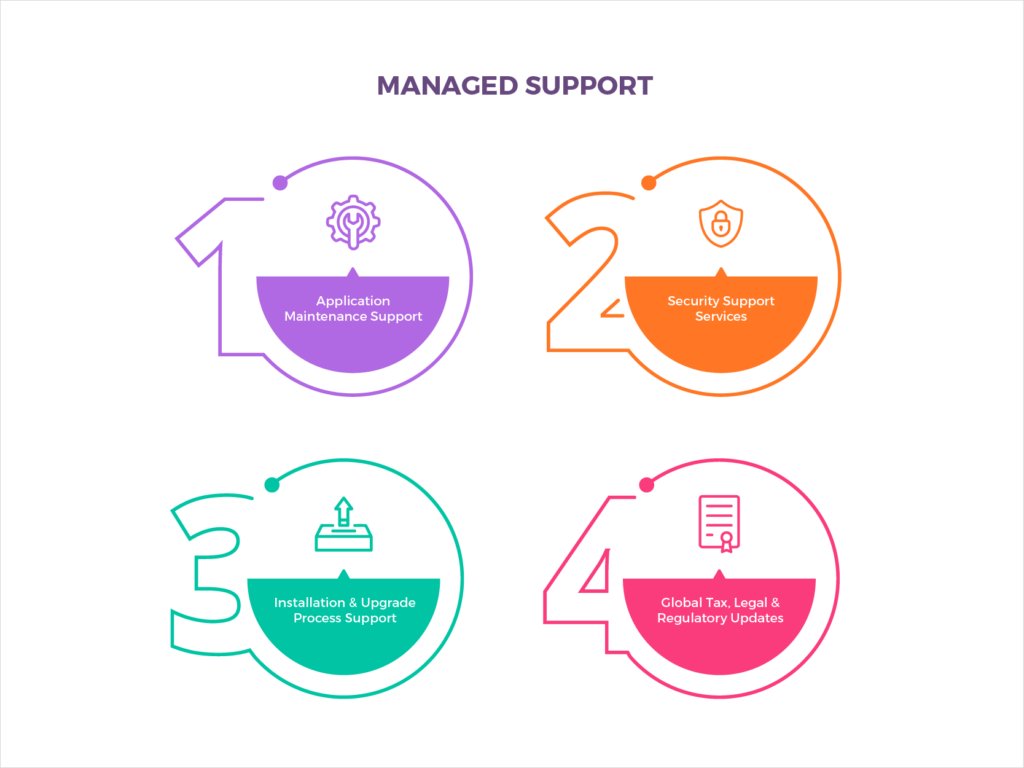 The key benefits of our SAP remote services & support
Adaptable SAP AMS support models suited for your requirements
Well-defined Service level agreements
Quick TAT
24*7 remote assistance
Mission critical support
And also Industry specific consulting
Reduced downtime
Continuous quality checks
A dedicated account manager
Also a dedicated remote SAP support engineer
Above all, minimum 15 years of assured support
Staff Augmentation: We also offer personalized services to our clients, by providing skilled and qualified remote SAP support engineers and SAP consultants with hands on experience who can help you meet your business goals for instance:
Custom development
Improved performance especially through business automation
Fast turnaround in diagnosis and troubleshooting
Also, empower internal teams with adequate training
Finally, Great simulation sessions and knowledge sharing
We follow a strict screening procedure in order to ensure that our consultants are fully qualified. More than 50% of our SAP consultants are SAP Certified and they come with broad industry and domain experience. The pipeline for consultants across skillsets is maintained to ensure quick mobilization.
Get to benefit from a well-designed HR policy that has helped us retain the best talent in the business without facing high attrition risks. Also, we provide periodic training to help our consultants, engineers to constantly raise the bar in terms of skills and knowledge, which is key for creating value-driven project execution.
Request a Callback
Would you like to reach to one of our
SAP & Salesforce Expert.
Just submit your contact details and we'll be in touch shortly.
You can also email us if you would prefer
[email protected]