Achieving the goal of efficient sustainability management of your company can be a bit challenging for you to find the most suitable software. New implementation of SAP S/4HANA can facilitate you to achieve these goals swiftly and more efficiently. Considering the factor of sustainability in any business is way more pertinent than any other factor. Choosing a compatible ERP system can make a huge impact on the entrepreneurial activities in accordance with the society and environment. Keep reading to know how the next-generation system of ERP, SAP S/4HANA can benefit your company. 
The Necessity & Benefits of SAP S/4 HANA On Sustainability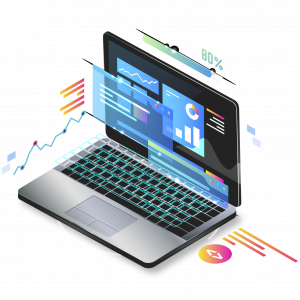 The primary benefits of SAP S/4HANA is quantifiable which includes ROI improvements or cost reduction. SAP S/4HANA also facilitates risk reduction with the evolving compliance needs. The sustainability determinant of SAP S/4HANA is yet overlooked by many. 
While investors are increasingly expecting more sustainable goods and services, consumers are already moving in that direction and will continue to do so. To retain and attract proud and talented personnel, a business must have a high reputation for sustainability. Climate action should therefore be a top priority for CEOs, but making informed decisions requires sufficient data. 
Adopting SAP S/4HANA makes your SAP sustainability performance management prevent various risks involved in business growth and evolution. This expertise support tool can aid you to firmly hold on to the emerging digital patterns alongside the relevant technologies with ease, security, and at a rapid pace.
The term "Sustainability Development" also attributes the development in the economic status with the balance in the human-need fulfilments alongside the environment protection. Following are the major benefits of new implementation of SAP S/4HANA in sustainability management,
SAP S/4HANA ensures compliance of business in government regulations.
Reduces costs involved in emissions.
Effective and efficient emission reporting and tracking.
Learning from Industry professionals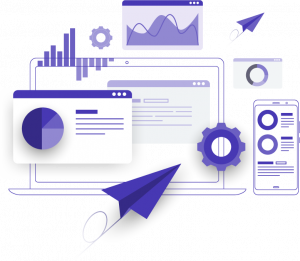 Implanting a reliable approach on carbon-di-oxide will aid companies in gaining awareness and transparency, and makes it a call-to-action point on sustainability management. Via the initiative of Climate 21, SAP facilitates businesses across the globe to enhance and boost their sustainability performance and insights. 
SAP product Carbon Footprint Analytics is the foremost solution from the Climate 21 initiative and is primarily focused on the emission of carbon in the process of production, marketing the products and during delivering the products. This application enables the calculation of the carbon-di-oxide emissions for every product individually. Whenever new implementation of SAP S/4HANA  is carried out, the SAP Product Carbon Footprint Analytics utilizes the data from third-party sources and SAP S/4HANA in order to analyze the data in SAP Analytics cloud.
Companies may gather pertinent information about the carbon-di-oxide footprint of, say, raw goods, negotiate with providers, and gain a comprehensive understanding of the sources of carbon-di-oxide footprints facilitated by real-time and dynamic insight into carbon data.