SAP ERP is a powerhouse of enterprise resource planning (ERP) technologies. Its extensive feature set completely changes how companies run their operations, streamline their procedures, and increase productivity. In this blog article, we set out on a quest to uncover SAP ERP features, digging into the functionalities that have made it a go-to option for businesses all over the world.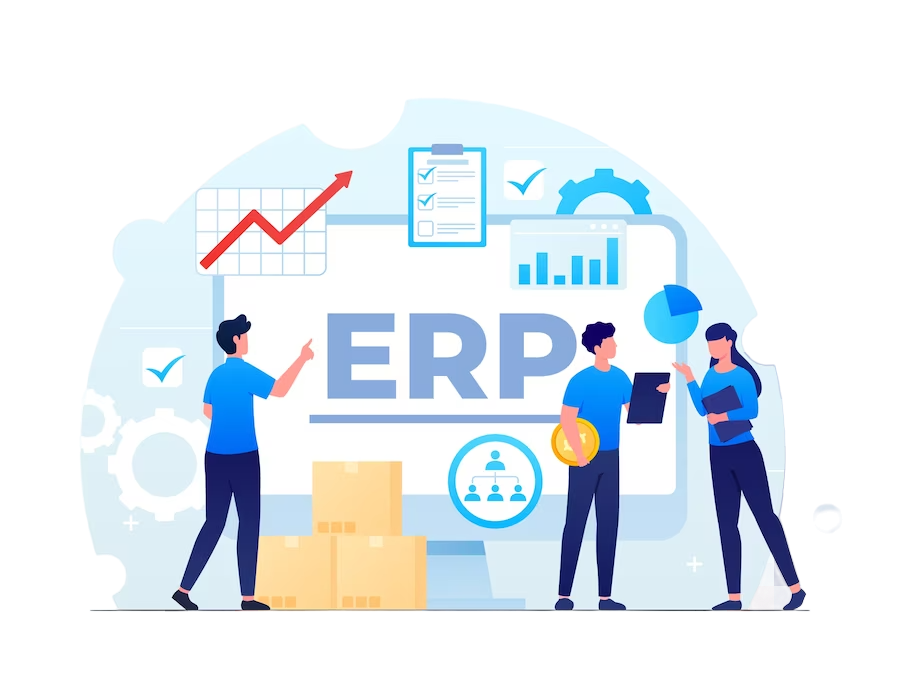 SAP ERP is a powerful software system designed by SAP to streamline an organization's primary business functions. As an enterprise resource planning (ERP) solution, it effectively manages, integrates, and supports various aspects of a business to enhance its overall efficiency.
It is a powerful tool that can help businesses across various industries manage their core operations. With various SAP ERP modules and features, it offers a wide variety of functions that smoothly connect numerous company activities, from financial management to supply chain optimization.
Cloud ERP applications have revolutionized the way businesses operate. With built-in business intelligence (BI) and machine learning (ML) algorithms, organizations of all sizes can now manage their entire business processes from within a unified system. 
The advanced analytics of SAP ERP features further enhance the scalability of cloud ERP applications, making it an ideal solution for small-to-midsize businesses (SMBs) and large enterprises alike. In this blog, we'll explore how cloud ERP applications are transforming the way companies operate and how SAP ERP is leading the way in this digital transformation. It is a highly sought-after stand-alone ERP system due to its consistent updates and cutting-edge technologies. This has made it a popular choice among businesses seeking reliable and innovative solutions.
Here are some distinctive features of each SAP ERP module that make the product perform to the benchmarked solution
Utilize the strength of SAP's ERP  and LMTEQ's experience to open up new opportunities for your business. Businesses may start a revolutionary path towards operational excellence and ongoing success in today's changing business environment by utilizing the outstanding capabilities of SAP ERP and our services.
Contact us today to supercharge your business with SAP ERP's features and unlock its full potential.