The industries have evolved from industry 3.0 to industry 4.0 now and you might have a bit of confusion about what industry 3.0 and 4.0 is. Let us clarify it for you.
Industry 3.0 – Companies were using standalone softwares to store, monitor, and track information
Industry 4.0 – The evolution of technologies is beyond our imagination now. Enterprises have started using machine learning, AI and IoT technologies to store, monitor, and track real-time information. 
Some of the industries have already implemented physical robots to do human tasks like packaging goods etc. Whereas, software robots are designed to automate human repetitive and tedious tasks in their back-office system which is known as "Robotic Process Automation".
The SAP Leonardo service from SAP helps to use these Machine learning, AI, IoT and block chain technologies, and Micro / Edge services to enrich core business processes across the organization. SAP Leonardo is not a technology, it contains a set of technologies (Machine learning, AI, IoT and block chain technologies, and Micro / Edge services) which helps developers to ease the development of new products on top of these cutting-edge technologies.
Business leaders are using AI and internet of things (IoT) services to improve productivity and performance of employees in the workplace. The aggressive adoption of such technologies increased agility and streamlined various business procedures. By introducing these technologies in the workplace, it will augment human abilities and enhance efficiencies of several business workflows.
Increase agility in tedious task
RPA can be used for back-office as well as front office automation processes.
RPA can be effectively utilized in different areas in various industries:
To automate account billing
Administration & Reporting task
Supply chain and Logistics data Automation
HR on-boarding process automation
CRM automation
SAP iRPA automation accelerates digital transformation across the globe.
Today every organization is facing a more complex business process than ever and are still doing too many manual processes which leads to inefficiencies and errors. In order to avoid those errors and inefficiencies, industries are leveraging RPA solutions to accelerate its business process across the organization.
By automating these areas, the enterprise companies can reduce its cost from 70% to 50% and increase efficiencies from 20% to 35%.
1. Automate Account billing
In the procure-to-pay process, users must validate each & every mail from the supplier which is a tedious process in the industry. But with the help of RPA solution from SAP, users can automate this tedious process by using unattended bots' mode in SAP intelligent robotic process automation. The bot will assess PO data and match it with corresponding line items in the back-end system. If the PO document has been fully completed, then the bot will send a respective document to an accountant. An accountant bot will create a new invoice document based on PO data and make a payment for the supplier.

The above diagram illustrates the exact real-time scenario used in the procure-to-pay automation process.
2. Administration & Reporting task
There is laborious work in administrative tasks like reviewing/ verifying expense reports manually and checking compliance with the company policy. These manual tasks will lead the organization to involve in more cost and time-consuming activities and the manual processes are not scalable. At the end of the day, the goal of a business entity is to sustain consistency. As an organization grows, there will be a huge number of manual activities for users in order to improve their process inefficiencies. The software robots are playing a pivotal role for an organization.
The SAP iRPA can mimic the user's activities without any human intervention which will help the business users to focus on more value-added tasks and automate mundane tasks.
3. Supply chain and Logistics data Automation
When an unprecedented event happens, the organization should be more resilient in the time of crisis and meet the customer demands in any situation. Most of the supply chain planning does not meet the customer demands and on-time delivery because of some cumbersome business process and myriad of manual activities involved between customers and suppliers. To engage more with dissatisfied and on-demand customers, the business owners need to automate less added value tasks by automating inventory management, Vendor selection and Shipment status communication and etc. SAP iRPA helps automate all these processes across the integrated system without the need of any human interaction. 
The gains: 
Less prone to human errors.
Fastest business processing.
No-human interaction.
Reduced operational cost.
4. HR on-boarding Process automation
Every organization has one common formula, what is it? Either they will hire new people or lay off the employees. 
The major pain points during on-boarding new employees are:
Scheduling meetings for new hires.
Evaluating new hires' documents individually.
Preparing visuals about company culture and policies.
Creating new employee data in the HRMS.
These are kind of tedious processes to HR representatives and involve a lot of people and resources.
By implementing RPA solutions for these processes, the company will be able to reduce errors, save money and have a better sense of security while collecting and updating data into the system. Successful employee on-boarding process will lead the organization to become a more productive and happier environment.
We are in an age where customer experience plays a prominent role in making decisions for overhauling products and innovation in an organization. The prime factor methods can be applied to make a strategic plan and to free up user's manual tasks. An organization needs an end-to-end automation process to update various customer data into a CRM system. With the help of SAP intelligent robotic process automation, a business user can automate their daily activities and proactively get in touch with the customers.
The improvements you can see after implementing RPA bots:
Accuracy and Quality of customer data
Increased employee productivity.
Increased customer satisfaction.
Faster ROI.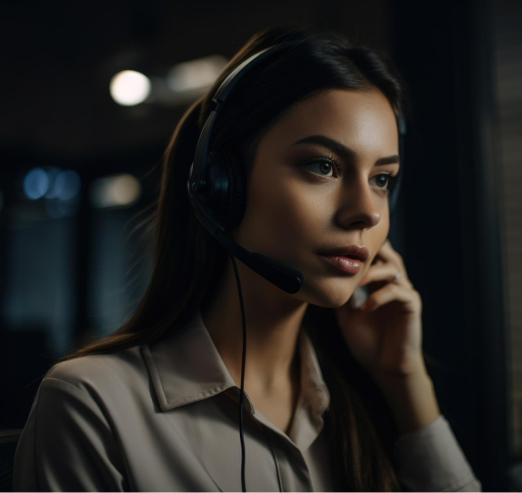 We Help You  To Seize Your Sap S/4HANA Advantage. Contact us today to schedule a free consultation