Navigating Complexity: LMTEQ's ServiceNow Implementation Excellence Unveiled
Our client is a leading technology provider for the world's largest gaming group and has embarked on a groundbreaking mission to implement our ServiceNow solutions across its diverse geographical footprint. This case study explores the challenges faced, strategies employed, and the remarkable outcomes achieved by our
ServiceNow implementation Services
team at our client's company.
In pursuit of enhancing operational efficiency and user experience, our client aims to achieve seamlessness for its workforce and vendors through the deployment of our ServiceNow solutions across IT and HR functions.
Leveraging a suite of configurable applications such as Employee Center Portals, Virtual Agent, Agent Chat, Interactive Dashboards, Mobile apps, and others, our client endeavors to optimize workflows, automate diverse processes and deliver exceptional experiences to its customers, employees, and vendors.
Challenges and Pain Points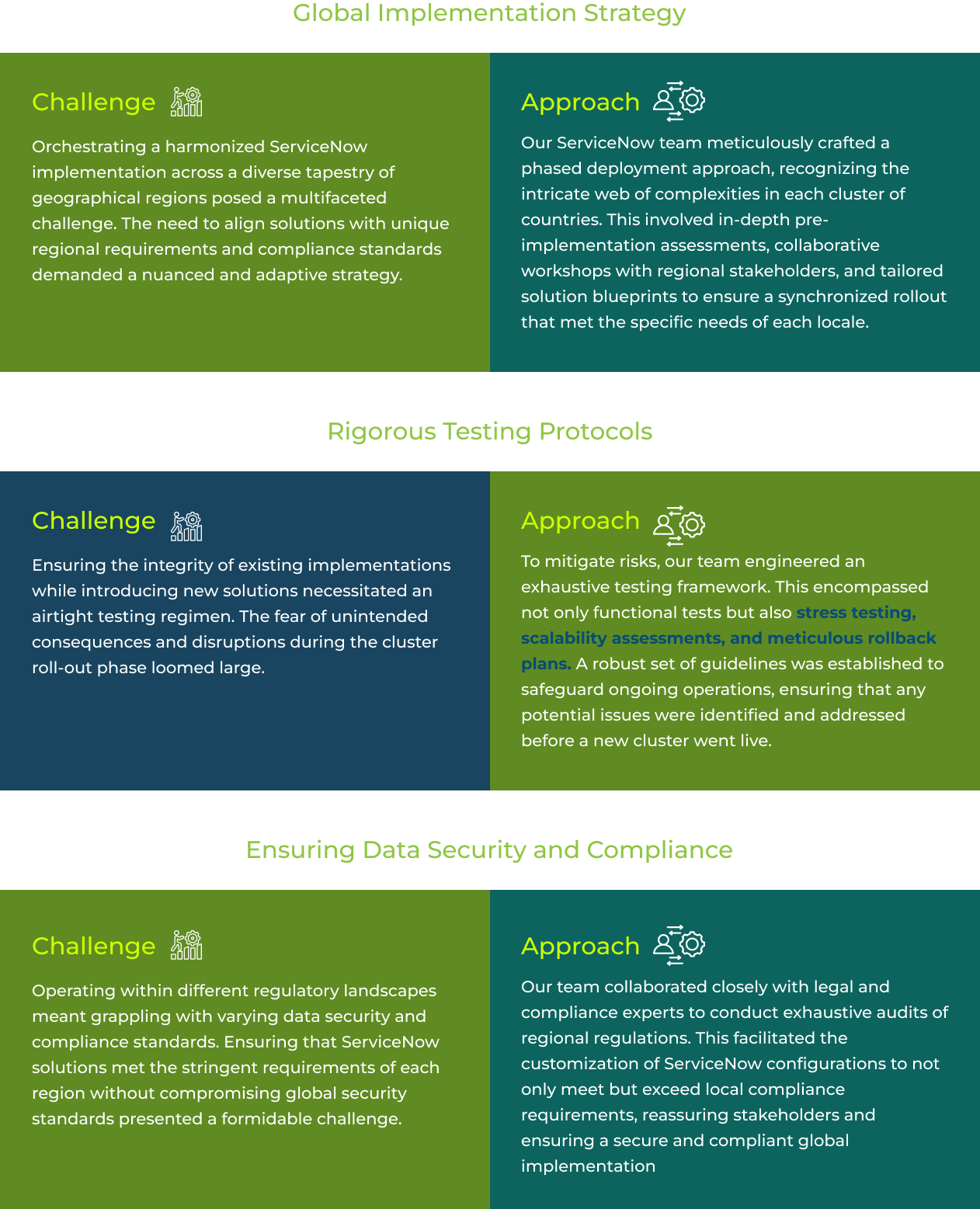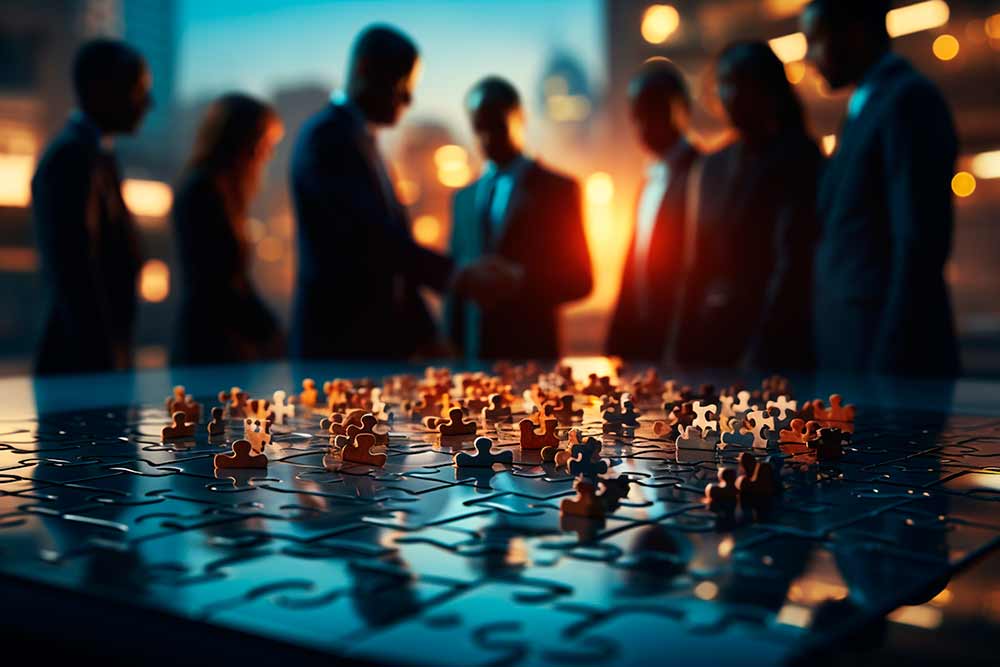 Our team exceptionally executed diverse global implementations, harnessing the multi-instance capabilities of our ServiceNow for tailored regional customization. Employing ServiceNow ATF, automated testing was implemented to mitigate human error. Additionally, a sophisticated modular application design was set up to manage region-specific elements efficiently.
On top of that, our team integrated IntegrationHub with collaboration tools to monitor real-time user interaction adjustments. For data security and compliance, we leveraged our
ServiceNow's GRC module
to automate audits, and enhanced security. These strategic approaches enhanced ServiceNow implementation flexibility.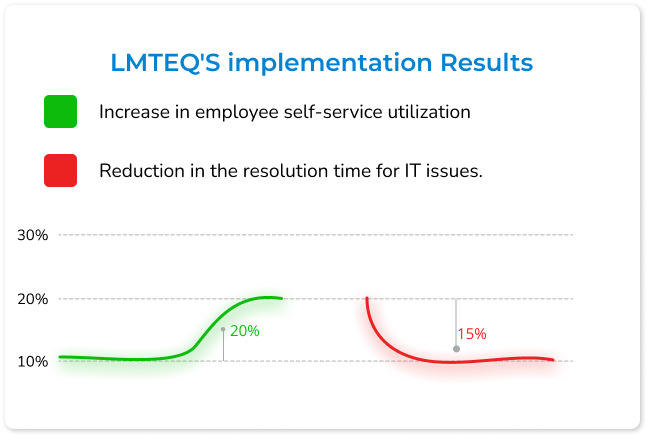 Our ServiceNow solutions have been successfully implemented across multiple regions, aligning with the one-cluster-at-a-time strategy. Our data indicates a
20% increase in employee self-service utilization
and a
15% reduction in the resolution time for IT issues.
New Proof of Concepts (POCs) are actively being tested by our team to leverage upcoming ServiceNow releases.
Integration and Implementation 
Our team successfully integrated our ServiceNow solutions with Microsoft tools, including Microsoft Active Directory (AD) and Microsoft Teams. This integration has streamlined communication, enhanced data accuracy, and improved overall collaboration within the organization.
LMTEQ's ServiceNow implementation journey stands as a testament to the successful synergy of vision, strategy, and execution. Overcoming global deployment challenges, our client has not only implemented IT and HR solutions seamlessly but has also laid the foundation for continuous innovation through ongoing POCs.
The integration with Microsoft tools showcases the adaptability and interoperability of our ServiceNow solution, reinforcing its role as a catalyst for positive transformation within our client domain.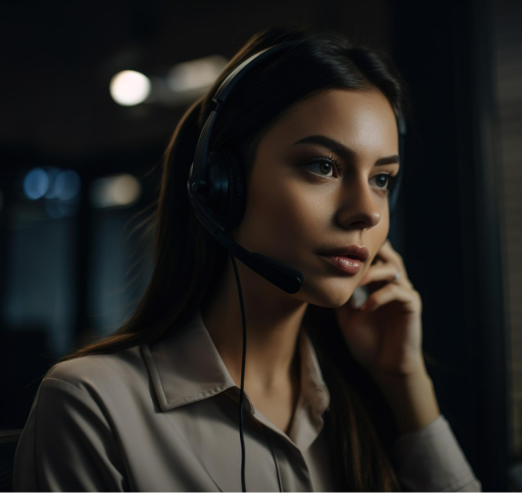 Seamless Solutions, Limitless Potential – LMTEQ's ServiceNow Implementation Success Story!
Count on our team of specialists to transform the way you operate through our ServiceNow Implementation.