Maximize Efficiency and Performance with our own ServiceNow Managed Services
ServiceNow has developed into the enterprise support management platform for businesses from its origins in IT service management, bringing together all company operations from customer care to HR to security. LMTEQ's ServiceNow Managed Services is a reliable and efficient solution for customers looking for exceptional IT service management. With proven expertise in ServiceNow technologies and workflows, we guarantee high-quality delivery for the incident, problem, change, configuration, and service request management.
We are flexible, which enables customers to improve their business processes by leveraging ServiceNow's powerful tools, resulting in excellent service delivery. Trust us to take your ServiceNow experience to the next level with its exceptional managed services.
Our dedicated team of ServiceNow experts works closely with you to ensure your ServiceNow platform is optimized, secure, and aligned with your business goals
Key Benefits of our ServiceNow Managed Services

Promote creativity and digital transformation:
IT and business leaders concentrate on the fundamental beliefs and values of the business and thereby adopt digital transformation in today's existing world. Expert management of platform upgrades, applying patches, and implementing new features and enhancements to leverage the latest capabilities of ServiceNow.
Customized Support: 
We provide Tailored solutions to meet your organization's unique requirements, providing the flexibility to address specific challenges and enhance your ServiceNow environment.
SLA-Driven Support:
Robust service level agreements (SLAs) that guarantee prompt response times, efficient issue resolution, and ongoing support for your ServiceNow platform.
Reporting and Analytics:
Advanced reporting and analytics capabilities to track key performance indicators (KPIs), identify trends, and make data-driven decisions to drive continuous improvement.
Collaborative Partnership: 
A strong collaboration between LMTEQ and your organization, ensures effective communication, knowledge sharing, and alignment with your business objectives. Our team will take care of your needs, and you can concentrate on your main business and the expansion of your country. You can do all of that when we can effectively handle all of the back-end functionalities and technicalities.
Cost Optimisation: 
By outsourcing ServiceNow management to MSPs, organizations can achieve cost optimization. Instead of maintaining an in-house team dedicated to managing the platform, they can leverage the ServiceNow managed service expertise and resources. It offers flexible pricing models and can tailor their services to fit specific budgetary constraints, providing cost-effective solutions.
Services Included in our ServiceNow Managed Services Incident and problem management:
Monitoring, identification, and resolution of system issues and problems to minimize disruption and ensure optimal system performance
Change and Release Management:
Efficient planning, testing, and implementation of changes and releases to maintain the system stability and minimize service interruptions.
Service Catalogue and Request Management:
Designing, configuring, and optimizing service catalogs, workflows, and request fulfillment processes to enhance service delivery.
Integration and Automation:
Seamless integration of ServiceNow with other business applications and automation of processes to improve efficiency and productivity. 
Security and Compliance:
Implementation of robust security measures, adherence to compliance standards, and proactive risk management to protect your ServiceNow environment 
ServiceNow Solution consulting:
Advising on ServiceNow functionality that can help in promoting and increasing the efficiency of the operations and help in reducing operational costs. 
Why choose LMTEQ?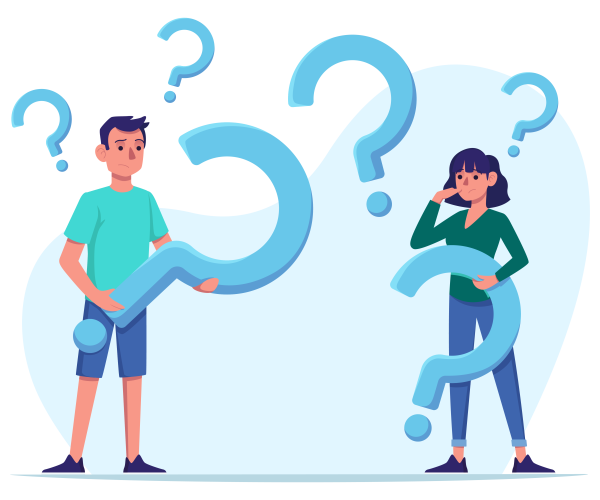 ServiceNow Expertise: 
We have a team of certified ServiceNow professionals who possess in-depth knowledge and experience in delivering successful ServiceNow solutions and services. We use the ServiceNow platform to spot trends, foresee problems and resolve them accordingly. 
Proven track record:
LMTEQ has a strong reputation for delivering high-quality ServiceNow solutions to a diverse range of clients across various industries. 
Strong Support Framework:
Our ServiceNow managed services are backed by robust service level agreements (SLAs) and a dedicated support team to provide timely assistance and issue resolution. We also advise on the optimization of your ServiceNow-related business processes. 
Continuous Improvement:
We are committed to continuous improvement and staying abreast of the latest ServiceNow trends and best practices to deliver innovative solutions that drive business success.
Meet customer demands:
We meet your high-standard demands with modern tools that offer quick resolution, self-service, and co-innovation.  By using digital workflows, we automate the tasks and free up your employee's time. 
We will focus on developing long-term strategic objectives and adding services to your IT infrastructure. 
Submit your request. Our experts will contact you to resolve your queries.  
Request a Callback
Would you like to reach our experts?
Just submit your contact details and we'll be in touch shortly.
You can also email us if you would prefer
[email protected]