ServiceNow, the industry-leading provider of digital workflow solutions that improve productivity for everyone, unveiled the Now Platform Tokyo release on September 21st 2022, which is intended to support businesses as they handle challenging corporate issues in a volatile macro environment. The ServiceNow Tokyo release is designed specifically to provide better employee and customer experiences, boost automation and operational trust, and accelerate value in ways that are beneficial to people, the environment, and business profits.
The latest release in Tokyo continues the effort to improve the user experience that was initiated with the San Diego update. ServiceNow Strategic Portfolio Management has been enhanced in regards to reporting and data display to support business choices of any organization, in addition to motivating teams to maximize workplace productivity with modern, intuitive, and customizable workplaces.
Let's take a look into the new ServiceNow Tokyo features
The latest ServiceNow Tokyo features integrate employee and customer experiences to boost engagement, efficiency, and revenue.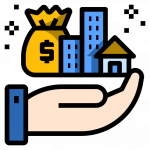 Utilize a single intuitive user interface to effectively manage asset management KPIs. With contract and renewal management, you can automate the renewing of hardware warranties and streamline the renewal of software and hardware. In addition, ServiceNow offers guided experiences and renewal suggestions.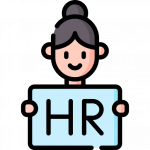 The Issue Auto Resolution for HR feature of the ServiceNow Tokyo release is another benefit. This solution employs natural language understanding to interpret unstructured requests from many channels and promptly respond to frequent requests from employees.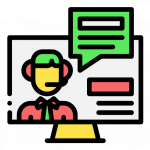 Customer service management
The new Task Intelligence AI toolset accelerates information collecting as well as case routing, prioritizing, categorization, and resolution. By detecting client mood behind a case, it prioritizes cases for agents. For quicker case routing and swifter resolution, document analytics, in conjunction with automated natural language identification, analyses text and attachments to auto-populate fields and give entire case files.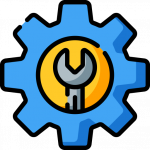 By assisting you in enforcing security and compliance standards based on sensitive data and industry norms, ServiceNow's Service Vault lets you effectively monitor and control data consumption and avoid data loss. It enables real-time event monitoring and anonymizes and categorizes data fields within an instance to safeguard personally identifiable information.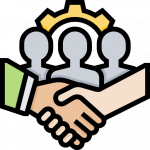 Environmental, social and governance
It is even more vital that your organization strictly abides by evolving legislation as governments and international regulators hammer down on carbon emissions and customers demand more sustainable business practices. With the release of the Tokyo, you can manage, analyze, and take action on ESG compliance with data-driven insights into important indicators like carbon emissions and organize all data in straightforward spreadsheets.
ServiceNow Tokyo release notes
There were additional and new extra functions and abilities that boosts the experience and speeds up business innovation in the ServiceNow Tokyo release. 
With automated task creation, screening, and inquiry, agents can work more productively. Spend less time gathering and organizing so that clients can get responses quickly.
Increase the efficiency of all of your field service personnel. To allocate the best individual to any job, streamline scheduling.
Swiftly convert orders into income while enhancing the customer experience.
Deliver legal services for your firm at a brisk pace.
Service operations workspace 
Proactively anticipate, stop, and deal with events from a single workspace with a clear understanding of context and consequence, before services have any user impact.
Using automated reporting, on-demand performance monitoring, and easy data collecting, you may improve your environmental, social, and governance (ESG) programme.
On an unified platform, control and track the entire hyperautomation environment.
Telecom network inventory 
Integrate network inventory and make resources and services lifecycle automation possible on a common network.